The Lemberg team is committed to giving back to the community.
The pride we take in coming together to be a great company, is mirrored in the pride we take in our community involvement. We are humbled by the opportunity to be a catalyst for change.
We continue to invest and give our resources purposefully and work toward strengthening the education, health, and wellbeing of children and families in our community. Request a donation or sponsorship.
2016 Hunger Task Force Collection
Education
LUMIN Schools
Inspiring individuals to strive for the highest level of academic success is critical to ensuring a progressive path for our Milwaukee's under served communities, young students and our industry. Lemberg is thrilled to partner with
LUMIN
(Lutheran Urban Mission Initiative) to help grow learners and leaders in urban areas. Learn more through the
V100.7 LUMIN virtual open house
.

"I offer my deepest gratitude for your support of our urban school ministry. Your generosity allows us to stretch operating budgets so we are better able to develop learners and leaders in the urban community." – Richard Laabs, President of LUMIN
MSOE Student Chapter of the National Electrical Contractors Association
Lemberg professionals guide students from Milwaukee School of Engineering as they assess and develop solutions for the annual ELECTRI International Green Energy Challenge. Find out more about this annual competition.
Health

Hunger Task Force
Lemberg supports the mission of the Hunger Task Force of Milwaukee to make food more accessible throughout the region. We are committed to challenging ourselves to increase our collection and contribution each year and welcome participation from our friends and neighbors as we help in the fight against hunger.
Making Strides Against Breast Cancer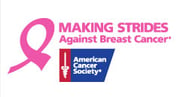 Many of us have been affected by breast cancer, whether personally or in a supportive role.
Lemberg associates have united, raised awareness and honored survivors of the disease through participation in the annual Making Strides Against Breast Cancer walk event,
an American Cancer Society initiative to fund breast cancer research and improve access to life-saving mammograms for women in the community. Join us in supporting research to battle breast cancer and propel advancements toward a cure through the
American Cancer Society's Making Strides Agains Breast Cancer
walk.
MACC Fund
Fourteen years ago, the loss of a respected friend and Lemberg team member inspired the inaugural Thomas R. Perra Golf Outing, in remembrance of the organization's late finance controller, Tom Perra. Over the years, the event has grown to include 100 participants with up to $10,000 raised annually to support MACC Fund. The golf outing takes place each spring at Sussex's Iron Wood Golf Course, co-hosted by Lemberg and RHH Foam Systems Inc.
"Our family is honored to have the man who to us, was an incredible husband, father and grandfather remembered in such a significant way each year. Tom cherished his Lemberg colleagues and would greatly appreciate the efforts they put forth each year to support MACC Fund's local childhood cancer research initiatives." – Cheryl Perra, Wife of Tom Perra
Children and Community
Northcott Neighborhood House/Holiday Giving Tree
Lemberg supports the stability of families in the Milwaukee community by contributing to organizations that provide educational and recreational programs for youth and various social services for adults. One such organization that Lemberg has been proud to assist is Northcott Neighborhood House through their Holiday Giving Tree campaign. To learn more or to make a donation, visit the Northcott Neighborhood House.
"We depend on the community to support us through their volunteering; donations of materials, food and clothing, and financial contributions. Our senior citizens will remember this Christmas due to the kind people like you and your staff." – McArthur Weddle, Executive Director of Northcott Neighborhood House
Lutheran Home Foundation
The Lutheran Home Foundation raises funds and provides philanthropic support to provide compassionate care and services to older adults at the Lutheran Home and Harwood Place in Wauwatosa, Wisconsin. Lemberg supports this effort through participation in the annual Monarch Ball.
"Your sponsorship makes the difference in our ability to provide our residents with opportunities to maintain their independence, to do things that bring them self-worth, to accomplish things they can be proud of, and make sure that they always have something to look forward to. Quite simply, your support allows our residents to enjoy a better quality of life each day ... Thanks so much!" – Heidi Mayer, Executive Director and Sheri Polczynski, Foundation Coordinator