On the Fly Problem Solving and Collaboration Create Success against Odds
Background and Goals
St. Rose Elementary is part of the non-profit Messmer Catholic Schools and is located on 31st Street in the heart of Milwaukee, Wisconsin. St. Rose Elementary became part of the Messmer schools in 2007, offering a faith-based college preparatory curriculum for a diverse and urban population of elementary aged children.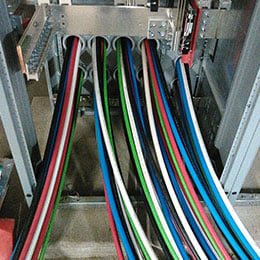 According to the Messmer website, two-thirds of the families served by the school fall below the federal poverty line. To help these students achieve beyond their means, St. Rose needed serious upgrades – upgrades that far surpassed the budget.
Strategy
Initially, the electrical renovation portion of St. Rose alone was priced at $1.5 million. The overall cost of the project was a shock for Messmer leadership. Making matters worse, the timeline for the project was limited by the school's calendar year. The construction team, including electrical construction and design-build experts from Lemberg, put their heads together to prioritize the work into phases.
Lemberg's electrical team proposed a new list of essentials – including updated electrical service -- that would accommodate the technical needs of the school and fall within a reasonable budget. They collaborated with leadership and other trade providers to anticipate hidden costs and keep changes and markups to a minimum.
Results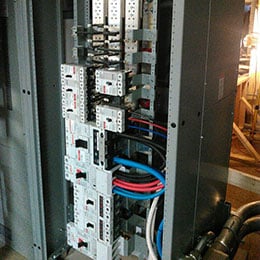 The Messmer/St. Rose project was a challenge for Lemberg and the other tradesmen. The mid-summer site conditions were difficult and uncomfortable. Frequent roadblocks meant the teams had to make on-site adjustments in order to stay within the production timeline. Changes and issues for one trade sent a tremor down the line to the other trades, keeping each team of tradesmen in a constant state of flux and eroding profit margins. The electrical team from Lemberg stayed positive. They tackled problems as they arose and kept ahead of issues by being as proactive as possible.
Impact
A combination of great, proactive field work, timely reactions to issues, and good communications were key for keeping costs to the customer and general contractor down. The collaboration between Lemberg and the other trades, the non-profit, and the general contractor provided economical solutions for St. Rose and Messmer Catholic Schools. Current students find the school with better power sources to support technical curriculums. The upgrades will help St. Rose with recruitment efforts and set the school up to serve a wider community.
Future upgrades are being planned according to similar budgets and timelines.♦