Lemberg is named a Future 50 company, establishes itself as a major player in electrical construction.
Brookfield, WI (May 30, 2017) – Lemberg has been named a 2017 Future 50 company by the Metropolitan Milwaukee Association of Commerce's Council of Small Business Executives (COSBE).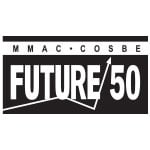 The Future 50 program, now in its 30th year, recognizes privately-owned companies in the seven-county Milwaukee region that have been in business for at least three years and have shown significant revenue and employment growth.
"The 2017 Future 50 companies represent strong and growing entrepreneurs," said Stephanie Hall, executive director of COSBE. "We are proud of their achievements and look forward to following their continuing success."
The Future 50 companies will be honored at an awards luncheon on Friday, September 22, from 11:30 a.m. to 1:30 p.m. at the Hyatt Regency Milwaukee. The luncheon will be hosted by the MMAC, COSBE and BizTimes Media. To register to attend, visit www.mmac.org/events.html.
Lemberg Electric Company, Inc., was founded in 1928 in Milwaukee and serves the southeastern Wisconsin business community in electrical service, sign design and installation, data communications, energy management and electrical construction. The company, located in Brookfield, Wisconsin, became employee-owned 25 years ago. For more information on Lemberg, visit www.LembergElectric.com.
For more information on all of the 2017 Future 50 winners, including their total revenue and employment, click here.