Sarah Sanger Named to Society of Human Resources Professionals Board of Directors
Brookfield, WI (March 7, 2019) – Sarah Sanger, MHRLR, Human Resources Manager at Lemberg in Brookfield, is named to the Society of Human Resources Professionals Board of Directors. During the one-year term, Sanger will have input on the organization's bylaws and selection of scholarly and professional presenters.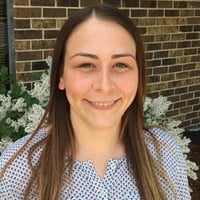 "I am looking forward to building new relationships," said Sanger. "I hope to support the goals of the Society and advance the knowledge of society members with quality programming."
Sanger was hired by Lemberg in 2017 to lead the company's human resources, employee relations, recruiting and compliance efforts. She has succeeded in streamlining and formalizing the company's human resources processes, including performance management, policy creation, onboarding and recruiting. This is Sanger's first appointment to this board.
The Society of Human Resource Professionals is run by MRA, a nonprofit trade association offering guidance, best practices and essential tools to business leaders. The Society offers monthly luncheons from fall to spring, focusing on professional learning and networking. Guest speakers are selected based on relevancy and expertise. For more information, visit www.mranet.org/society-hr-professionals.
---
Lemberg Electric Company, Inc., was founded in 1928 in Milwaukee and serves the southeastern Wisconsin business community in electrical service, sign design and installation, data communications, energy management and electrical construction. The company is located in Brookfield, Wisconsin. Find us on Facebook, LinkedIn, Google and Instagram.