Guided by mission and values.
Our mission as an employee-owned company is to provide a quality experience for our employees, customers and community.
Guided by core values, we take a comprehensive approach that blends the highest level of leadership, state-of-the-art technological resources and project management expertise.
Inspired by employee-ownership.
O
ur
five divisions
are
empowered to work together – creating efficient solutions and relationships built on trust.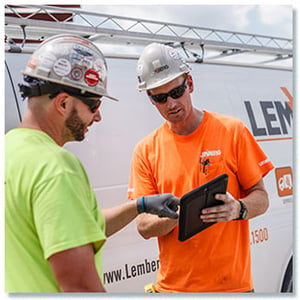 You can expect reliable project management teams of
After your project is completed, we'll continue to be at your service with experienced technicians and trucks, available 24/7. Read statements from our customers and community.