What Sets Lemberg Apart
Lemberg is a full-service electrical contractor with 95 years of experience and reliability in electrical construction, data communications, energy management, custom sign design and installation, and 24-hour electrical service. We put our experience to work for you, anticipating your needs today and preparing you for tomorrow.
We offer quality American union craftsmanship and established reliability. Our Agile Construction® process informs our estimates. Our prefabrication capabilities keep job site congestion down and safety up. And, we are the only electrical contractor with custom sign creation ability, making us a most convenient one-stop option for our customers.
Performing with Pride
We believe craftsmanship combined with safety and agile project management produce the best results. When you work with us, you get a team of specialists that provide reliable, energy-saving solutions with on-going support for the safety and efficiency of your business.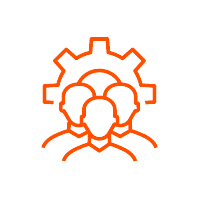 Mission and Values
We are guided by our mission to provide a quality experience for our employees, customers and community. We place a high value on safety, accountability, customer service, leadership, teamwork and community.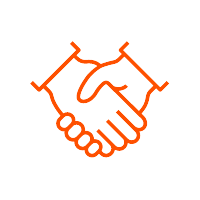 Guaranteed Quality
Our certified, licensed professionals offer electrical, data and sign services with the highest level of expertise. No matter how complex your project, we focus on budget-conscious, innovative solutions and agile project management.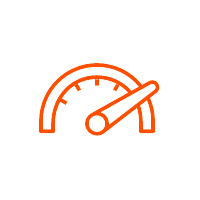 Quick Response
Our priority is the safe and timely completion of your project with prompt, efficient and personal service. We've built a reputation of serving customers with the highest level of efficiency, expertise and professionalism.
Inspired by employee-ownership.
As an employee-owned company, we are empowered to build long-lasting, solid relationships and create efficient solutions that satisfy our customers today and prepare them for tomorrow.
Collaborative project managers who coordinate all aspects of your project from pre-construction planning to closeout training and commissioning.

Pre-construction planning and prefabrication that ensures timely procurement and delivery of electrical components.

Informed estimators that use a large database to develop conceptual estimates when project information is not available. This estimating tool is essential in providing fast and reliable budgets for any size project.
Award-winning graphic artists with extensive sign design experience to make your businesses navigable and visible.

Engineers, VDC designers and BIM/CAD professionals who work cooperatively throughout the design-build process and lend a critical eye to preliminary plans.

Experienced superintendents, foremen, and field staff who take the success of your project personally.

Quality support staff that ensure your transition from pre-project planning to post-project support is smooth.
Contact us today at (262) 781-1500 or complete an information request form online to learn more about a customized solution for your long or short term needs.