What Are the Different Types of Signage Available?
Your signage should work as hard for your brand as you do. So, what is the right type of sign for your business?
Customized signs should be creative, fit your brand, make the most of your location and get you the greatest visibility. Our team will consider factors like location, access to electricity, and community restrictions that may affect your sign design or future maintenance. They'll also explain the construction options for your new sign.
How to determine the right signs for your business.
Signs can be categorized into two types: primary or secondary. Both types of signs can take many forms and are categorized based on their appearance and mounting.
Primary: The term "primary" refers to the main identifying signage. Generally, these are electric and lit for good visibility. They are usually located where they'll be seen by both motorized and pedestrian traffic.
Secondary: A "secondary" sign is one that provides additional, more refined or detailed information for internal or external audiences.
Free Standing Signs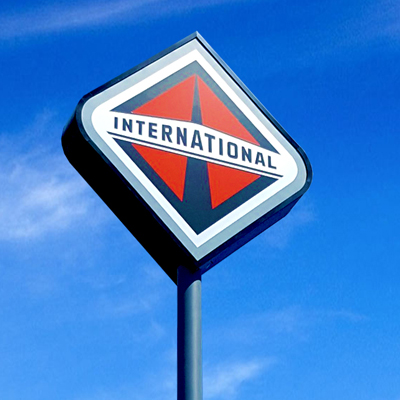 PYLON
Mounted on covered single or double round poles, square tubing or I-beams, pylon signs are made to withstand weight and weather. They are generally tall and can be seen from a distance.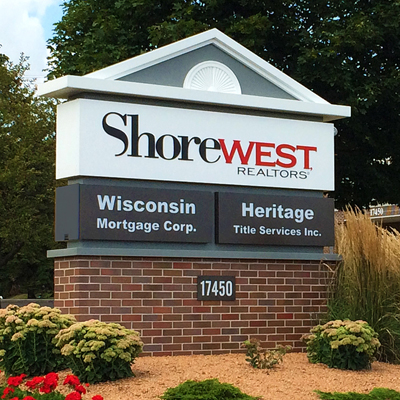 MONUMENT
Generally located at ground or eye-level, monument signs are usually found in high traffic areas surrounded by landscaping.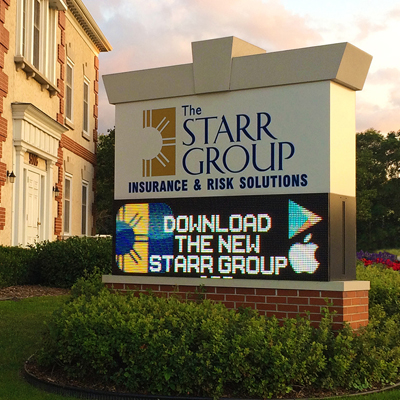 DIGITAL
Energy efficient LED displays offering dynamic text and graphic display options. Can stand alone or be integrated into other sign types. These eye-catching units come in designs for indoor and outdoor use. Learn more.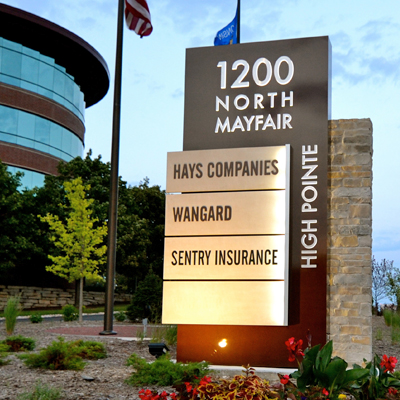 MULTI-TENANT PANELS

Generally used for commercial locations such as strip malls, these panels hold various signage for a single location.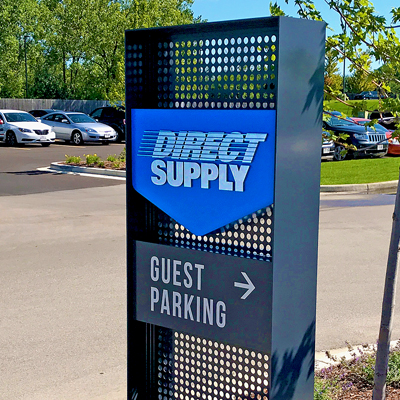 DIRECTIONAL AND WAYFINDING
Used to guide pedestrians or drivers to a specific location. Especially useful when a business is not clearly seen from a complex entrance. These can be free-standing or mounted.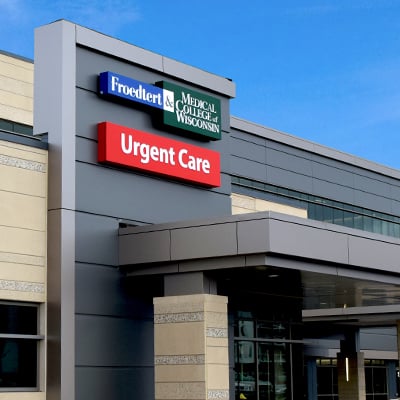 WALL CABINET
Generally mounted to the side of a building or fitted to a soffit, wall cabinets can be illuminated or non-illuminated.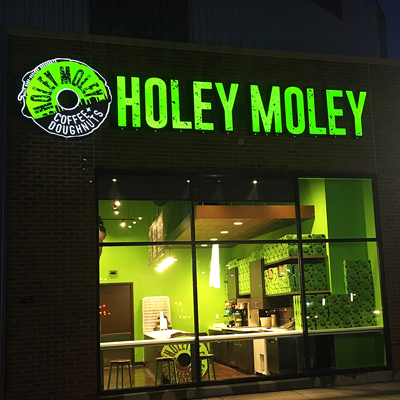 CHANNEL LETTERS
Similar to a wall cabinet, channel lettering is usually installed on the face of a building and may be lit using LED lighting and creative effects.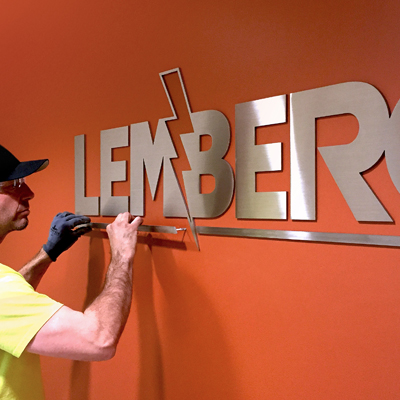 PLATE OR FLAT CUT LETTERS
Non-illuminated lettering that is usually adhered to a wall or building at eye-level in well-lit areas such as points of entry or lobbies. These commonly showcase branding.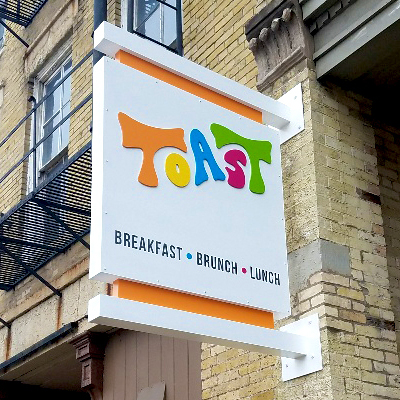 PROJECTING SIGNS AND AWNINGS
Commonly used in locations where space is a premium. Projecting signs, sometimes referred to as blade signs, are lit and project from the side of a building, providing brand visibility from the side vs. straight-on. Awnings extend from the building, typically above doors and windows.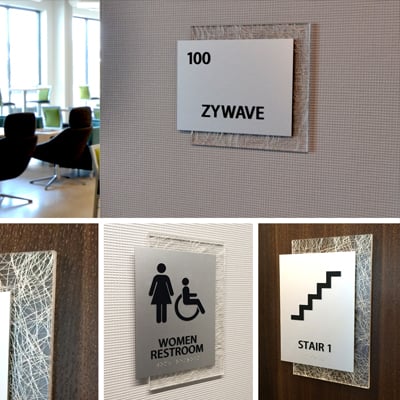 Other
Secondary signage can provide additional, more detailed information to internal or external audiences. This may include directional, regulatory, notification, specialty, or ADA compliance signage.