Professional Sign Installation Services For your Commercial Business
Lemberg is a respected and trusted partner to local and national customers for award-winning sign design and professional sign installation services.
Our certified installers are backed with engineering experience and will facilitate all types of installations, including high-density locations with high-rise rappelling requirements.
A Sign Installation Company Built on Safety and Quality
Project Management and Customer Service: With proactive project management and customer-centric service, we'll make sure you are well-informed from site survey and permitting to installation and site clean-up.
Process: Our process includes a thorough site audit to ensure proper delivery logistics, critical code research, technical audits and procurement of necessary permits.
Safety: Our certified sign installation crew includes a full-time safety director who is committed to keeping safety at the forefront of all our small and large-scale installations. Every job site receives a rigorous safety inspection prior to installation.
Operations: Our full-time operations manager focuses on keeping your project efficient, on time and on budget. We use a fleet inventory management system to track and schedule a full fleet of bucket and crane trucks.
Bonded, Insured, Certified: Lemberg is bonded and insured and all installers and crane operators are OSHA 30 certified.
Meet Your Project Managers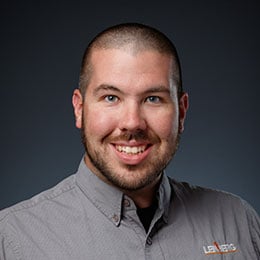 Zach Wenger, Project Manager: Zach is an experienced, customer-centric project manager who strives to provide a smooth, quality experience for his customers, from the beginning of a project to the final installation. He is known for continuous communications and customer satisfaction and was selected to be in the International Sign Association's Elite Class of 2018. He was one of 35 young sign professionals across the nation selected for their displays of expertise and leadership.
"Zach is a very trustworthy individual who takes great pride in the work completed. Communication has been excellent, and he always follow through with whatever he says he will do. He always has an explanation and will spend whatever time is needed to make sure I understand what is happening on a job site. It has been wonderful working with Zach throughout and I am glad he is a very "hands-on" individual. We needed that for the Corners of Brookfield project." -- Kevin, Icon

"My Lemberg Electric Sign team of Zach and Skip were engaged and informative during the entire process. Great service, great product, great end results." -- Steve, Inpro Corporation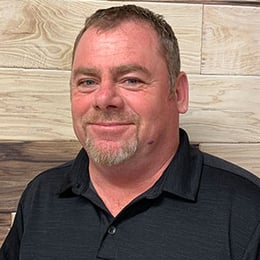 Mike McDonald, Project Manager: Mike has been in the sign industry for over 10 years, working with customers who have had a large footprint in the region such as the Bradley Center, Big Backyard, and Briggs & Stratton. His first hand experience with fabrication and installation, and his customer-focused style, allow him to guide his customers through projects of all sizes. He takes the time to help his customers understand and be comfortable with all aspects of a project from first sale to installation.
Mike believes that "brand identity is the key to any successful business," and that extends to his own personal brand.
View Our Coverage Map
Click image or pinch (touchscreen) to enlarge.