The Simplified Guide to Commercial EV Charging Station Installation
While the number of commercial EV charging stations on the grid continues to grow, the number of electric vehicles on the road continues to outpace them. To fill the gap and tap into this rapidly growing EV market, many businesses, from large corporate facilities to residential complexes, retail stores, and auto dealerships, are installing EV charging stations.
As a business owner or facilities manager, what should you consider when installing an EV charging station? How much will it cost and what steps should you take to get started? By the end of this guide, you should be able to answer all your commercial EV charging station installation questions, helping you choose the contractor that best fits your needs.
Let's first dive into the benefits and features of EV charging stations. We'll guide you to the right solution for your budget.

Looking for information on Home EV charging stations, click here.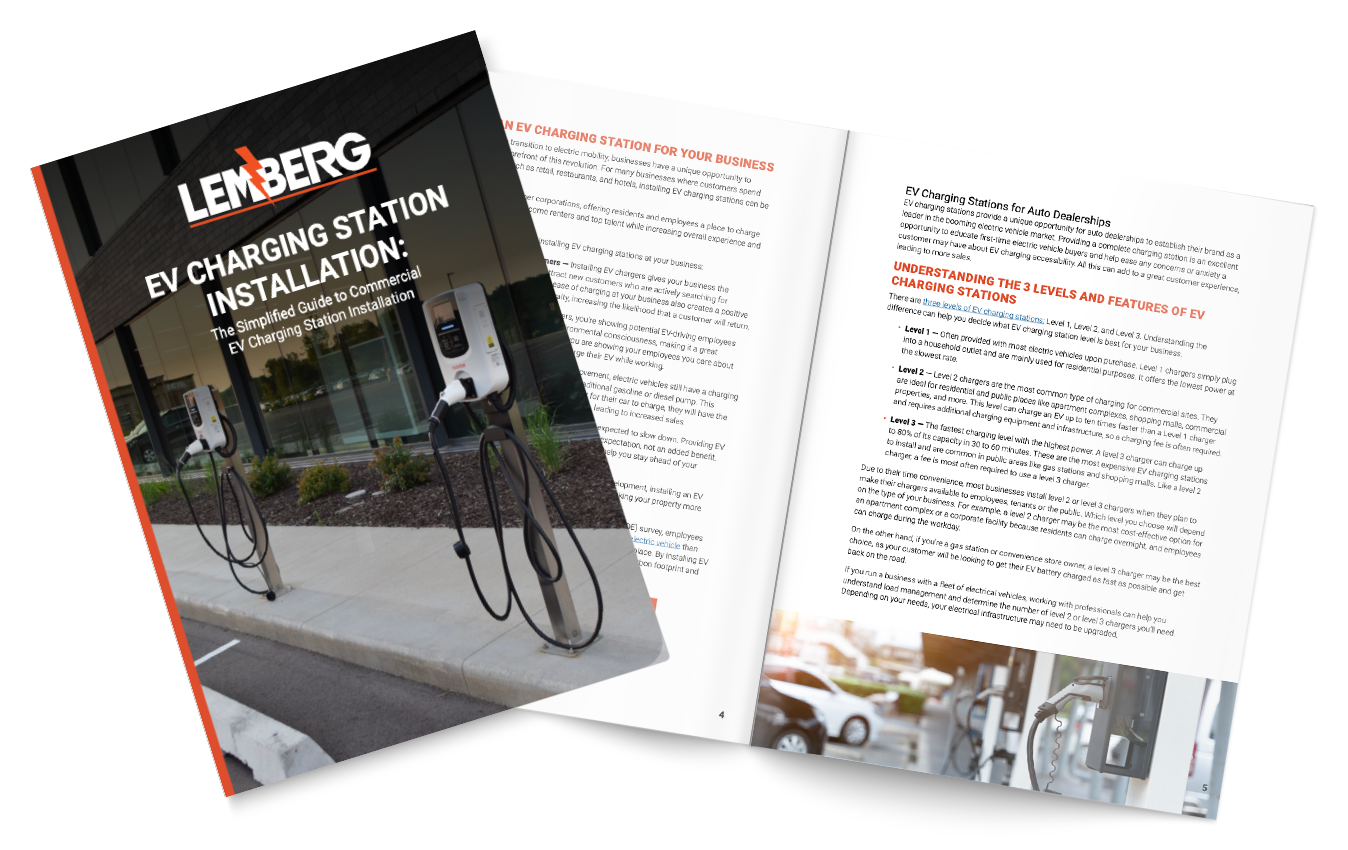 Download Our Guide To Electrical Vehicle Charging Stations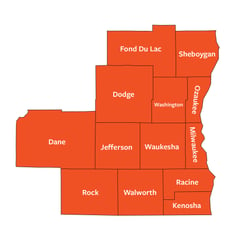 Lemberg Electric is a leading provider of electrical services to various locations in Wisconsin, including Milwaukee, Dane, Rock, Racine, Kenosha, Walworth, Jefferson, Waukesha, Dodge, Washington, Ozaukee, Sheboygan, and Fond du Lac. With a team of highly skilled and experienced electricians, Lemberg Electric offers comprehensive EV charging station services.