Back To Projects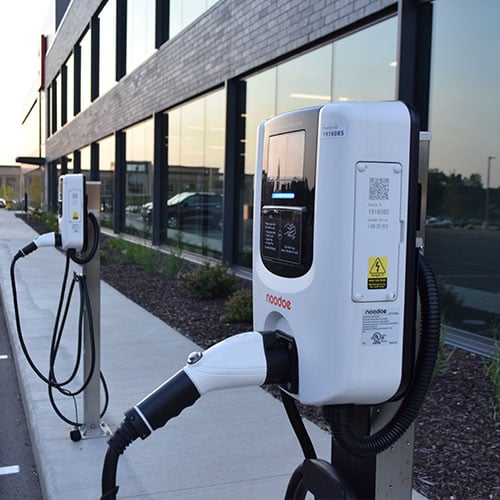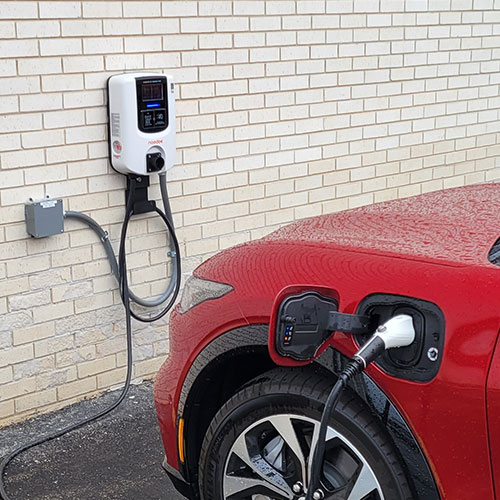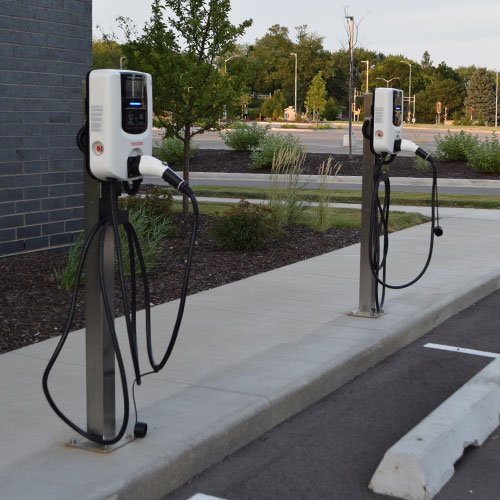 Electrical Vehicle (EV) Charger Installation
The Lemberg Service team serves the Southeastern Wisconsin commercial and residential communities with professional and certified installations for electrical vehicle (EV) charging stations compatible with all makes and models of electric and hybrid vehicles. Our certifications cover Level 2 and Level 3 charging stations including
Noodoe
Tesla
Juicebar
Chargepoint
ENELX-Juicebox
Lemberg has installed EV Charging stations at a number of area businesses including the Innovation One commercial office structure and parking garage in Wauwatosa, the 6th and McKinley Parking Garage, The Waters of Pewaukee, Hydrite in Brookfield, Gross Automation in Brookfield, Silver Lake Auto in Brookfield, Lupient Kia in Glendale, and Hall Volkswagen in Brookfield among others.
Some EV charging stations operate on a cloud-based platform, which offers 24/7 autonomous service delivery. These smart systems offer an economical solution for businesses that want to convenience to their customers and employees without overloading their current electrical systems. Learn more about EV Charging here.
Project Features
Electrical Vehicle (EV) Charging Stations

24/7 Autonomous Service Delivery

Intelligent Load Balancing

Demand Charge Pricing

Google Map Connection

Universal Payment Processing

Central Management Consoles

Front Desk Modules
Images: Noodoe Installation, Hydrite, Brookfield, WI; Gross Automation, Brookfield, WI. Contact Lemberg's Service and Energy Technologies department for additional locations.
Details:
Location: Milwaukee, WI
Industry: Commercial
Divisions: EnTech, Service
Project Type: Service-Maintenance
Year Completed: 2022