Our History
Lemberg has rich history of nearly 100 years of service in the Milwaukee area.
Follow our story to becoming one of Milwaukee's largest and most trusted employee-owned organizations for quality services in
electrical construction, custom business signs, data commu
nication, energy technology and commercial electrical service.
1928
William & Clara Lemberg found Lemberg Electric
The company will go on to outgrow several locations and become 100% employee-owned.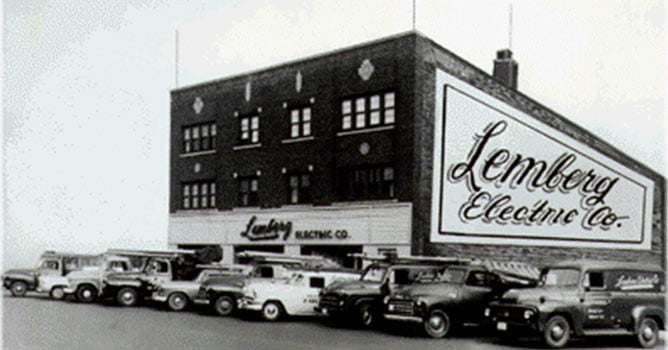 1930-1940's
Work on downtown buildings
Work expands from a base of residential appliance and radio sales and repair to commercial work on downtown buildings, including JC Penney and Texaco stations.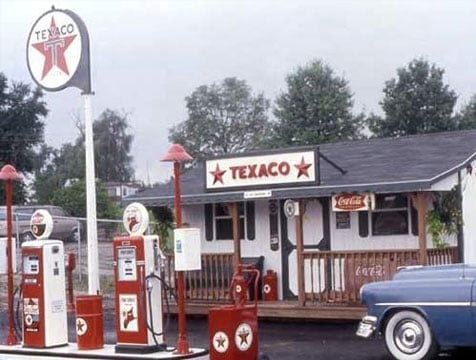 1952
Ron Maassen joins Lemberg as apprentice
Ron Maassen joins Lemberg as an apprentice in 1952. He later becomes president of Lemberg Electric and instrumental in forming the ESOP that exists today.
Growing business
Lemberg continues to grow to include four service trucks, one boom truck, fifteen journeymen, and five apprentices.
Height of petroleum contract work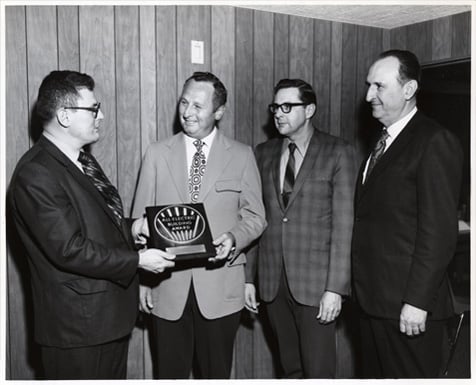 1960s
Commence new construction projects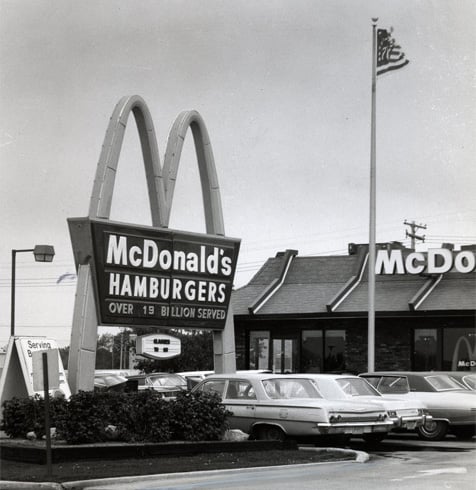 1962
Joseph Bubacy joins Lemberg as an electrician
He later becomes Executive Vice President and instrumental in forming the ESOP that exists today.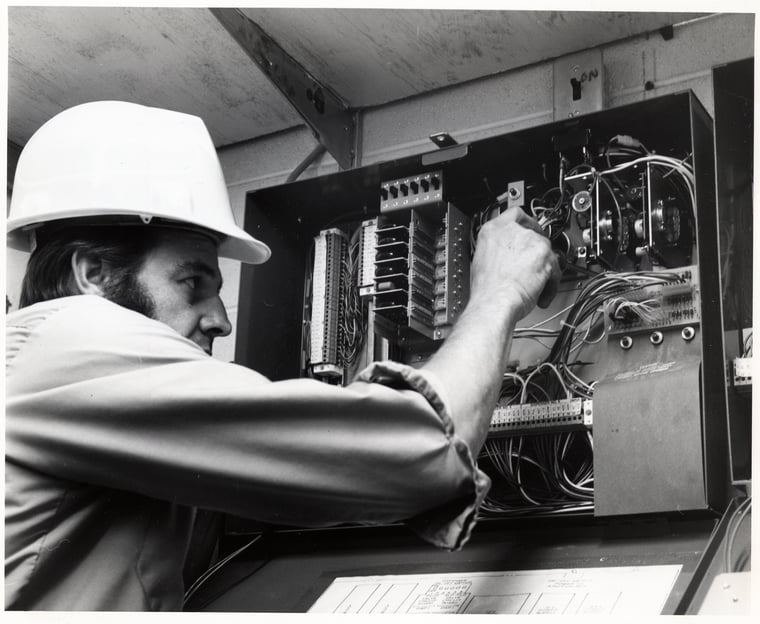 1972
William Lemberg retires
William Lemberg retires and he is succeeded by his son, Gerald.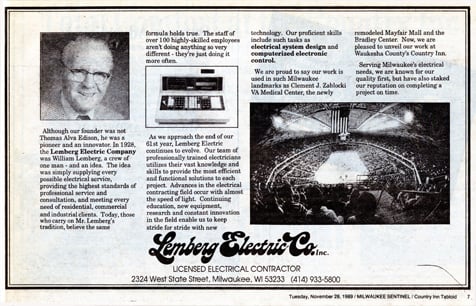 1974
Thomas Perra joins Lemberg as controller
He later becomes Chief Financial Officer and instrumental in forming the ESOP that exists today. Perra is remembered through the Thomas R. Perra Memorial Golf Outing, which raises over $12K annually for the MACC Fund.

1978
David Washebek joins Lemberg
David Washebek joins Lemberg as an apprentice in 1978. He later succeeds Ron Maassen as president of Lemberg Electric.
Thomas Perra becomes treasurer of Lemberg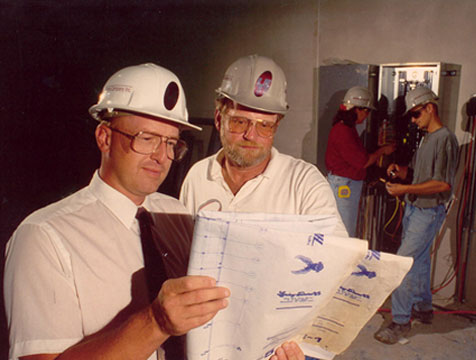 1992
Gerald Lemberg retires, ESOP created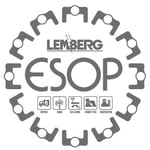 Gerald Lemberg retires and the company is sold to Ronald Maassen, Joseph Bubacy and Thomas Perra who create the Employee Stock Ownership Plan (ESOP).
New markets
Lemberg takes on a new market with the creation of a sign department. Shell Oil is its first customer.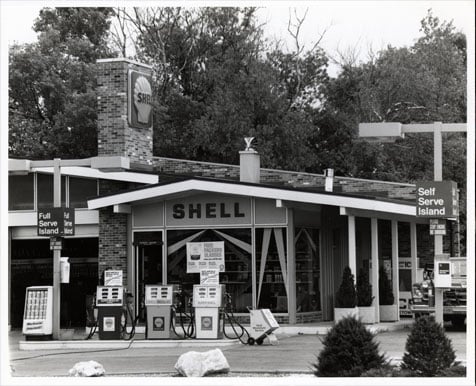 1995 - 1997
Harley-Davidson Product Development Center project
Lemberg Electric Company foreman/electrician William Chetney installs copper cables as part of the 26,400 volt electrical system that will carry provide power to a distribution system in Harley-Davidson, Inc.'s Product Development Center being built on West Capitol Drive in Wauwatosa. Testing stations will use the power to compile and record performance data.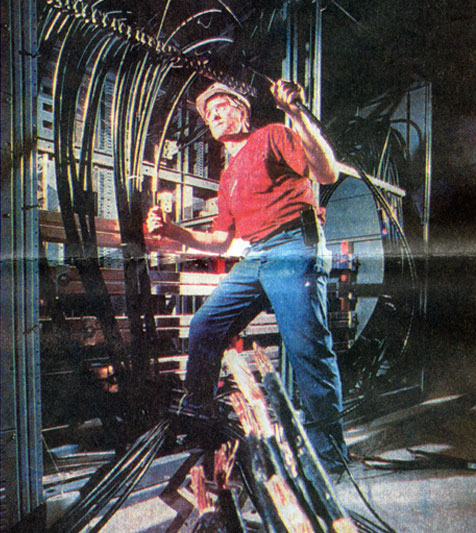 2002
Lemberg promotes Tim Scheid to Vice President/ COO
Lemberg promotes Tim Scheid to Vice President and Chief Operations Officer for all five of the company's divisions. Scheid joined Lemberg in 1979, working in multiple capacities before overseeing field operations in 1999. He would later become Executive Vice President and COO in 2017 and CEO in 2020.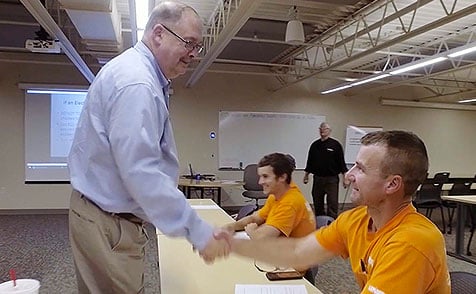 2007
Lemberg relocates headquarters to Brookfield, WI
Lemberg purchases, renovates and moves into a new 48,000 sq ft corporate headquarters building in Brookfield, WI. This move marks the third location for Lemberg. The company moved from its State Street location in 1997 to 109th Street in Milwaukee.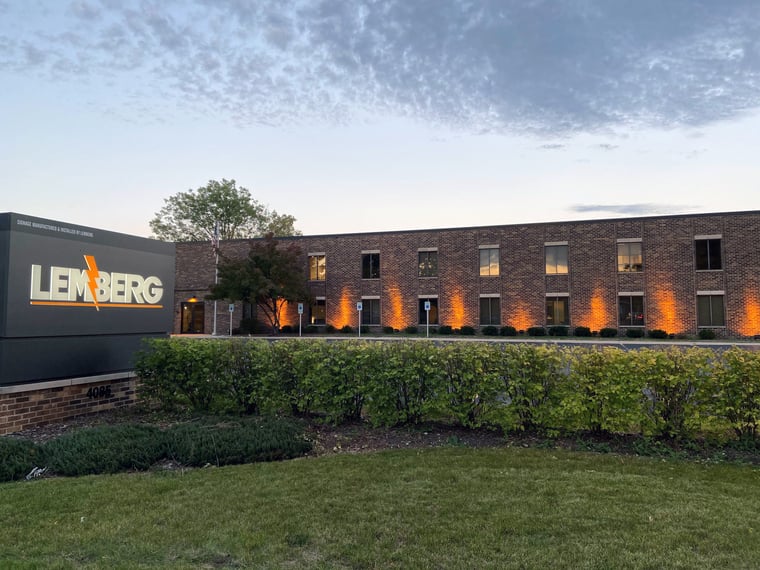 2008
Lemberg enters the Photovoltaic market with GE rooftop PV project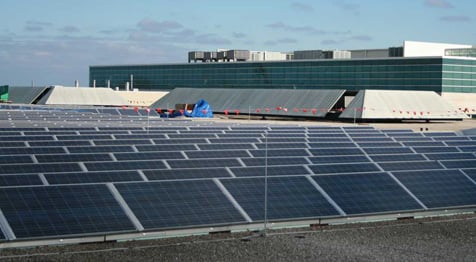 2009
Lemberg acquires So-Lite Neon Sign company
So-Lite brought a 75-year history as a quality sign contractor in Milwaukee to Lemberg's already well-established sign division.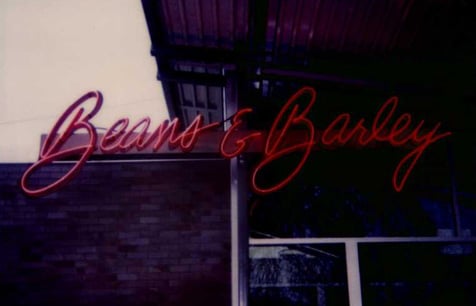 2010
Lemberg acquires Waukesha-based Good Electric, Inc.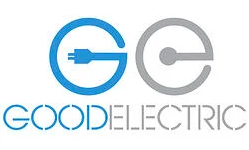 2014
Lemberg unveils new brand
The company makes change to broaden possibilities for current and future diversification. The new brand highlights five departments: electrical construction, service, data communications, energy technology and signs.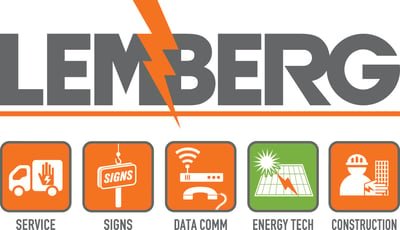 2016
Completion of 7,600 sq ft, onsite, state-of-the-art training facility
Lemberg dedicates space at the Brookfield location to safety, leadership and innovation.
Lemberg invests in Leadership Training for employees
Lemberg engages the Living As A Leader group in a 3-year commitment to leadership training.
A continued first-place streak
Lemberg sign designers are awarded first place in the Wisconsin Sign Association's Annual Design Competition for their monument signage at the Windrush subdivision in Hartland, WI. The award continues a 7-year first place streak.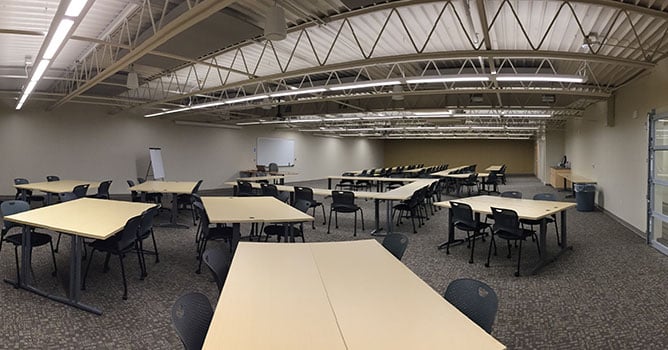 2017
Lemberg is named to MMAC/Cosbe's Future 50 list of the fastest growing companies in the area
Lemberg is named one of Milwaukee's Future 50 by the Metropolitan Milwaukee Association of Commerce's Council of Small Business Executives group. They join the list of fastest growing firms in the southeastern Wisconsin. Lemberg will go on to be named to the list for three consecutive years, earning the Master Mettle honor in 2019.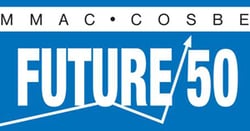 Lemberg receives a Top Reader Ranking from the Daily Reporter subscribers

Lemberg is voted as one of the area's best electrical construction companies by subscribers of The Daily Reporter.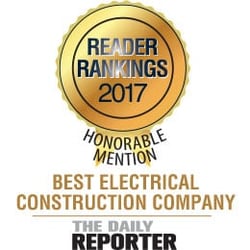 Lemberg becomes a Gold Level Trade Ally by Wisconsin's Focus on Energy program
Lemberg earns Gold Level status for earning over $32,000 for customers in the first two quarters of the year. The company will earn the highest status, Platinum, by 2018.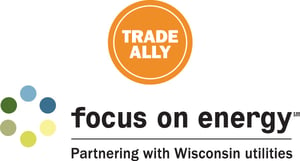 2018
Lemberg celebrates its 90-year anniversary and 25 years of employee-ownership
Lemberg earns a spot on MMAC-COSBE's Future 50 list for the second year.
Lemberg is recognized with the Future 50 distinction for the second year in a row. The award is given to organizations deemed the fastest growing companies in the region.
Lemberg is earns Platinum Trade Ally Status, highest in Focus on Energy program
Lemberg earned the highest rank in Wisconsin's Focus on Energy program for earning over $54,000 in incentives and saving over 68 kWh of energy for customers.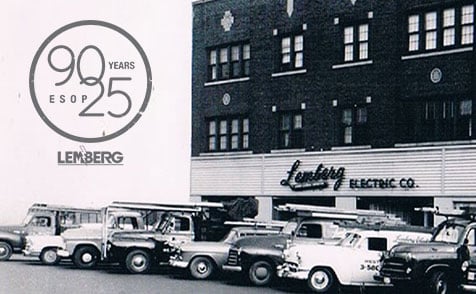 2019
Lemberg named to MMAC/COSBE's Future 50 list for the third consecutive year
Lemberg is named to MMAC/COSBE's list of 50 fastest growing companies in the region. This is the company's third and final year of recognition, making Lemberg a Master Mettle Award Winner. Master Mettle companies are honored for their resiliency in the marketplace.
2020
Lemberg President and CEO David M. Washebek Earns NECA honors
David M. Washebek is selected as Fellow of the Academy of Electrical Contracting (Academy) and elected by the NECA Board of Governors to be Vice President of its fourth district
Lemberg promotes Tim Scheid to chief executive officer
2021
Lemberg Named 2021 Medium Business of the Year
Lemberg was named the 2021 Medium Business of the Year by the Waukesha County Business Alliance. The award recognizes top performing businesses who have a significant presence in Waukesha County and who are creating a better community.
2022
Kyle Witte Selected for NECA Innovation Institute
Project Executive Kyle Witte is selected for the 2021 National Electrical Contractors Association Innovation Institute, a limited-entry, one-year national professional training program for future executives and innovators in the electrical construction industry. The group holds cohort culmination activities at Lemberg in April 2022.
Sign Designers Earn Top Honors
Lemberg's Sign Design Team places first and second in the annual Wisconsin Sign Association Design Contest for their work on MSOE campus signage and Waukesha's Colliers International signage.
Lemberg Offers Certified Installations for Electrical Vehicle Charging Stations
Lemberg Expands Preconstruction/VDC Services and Opens Collaborative Design Space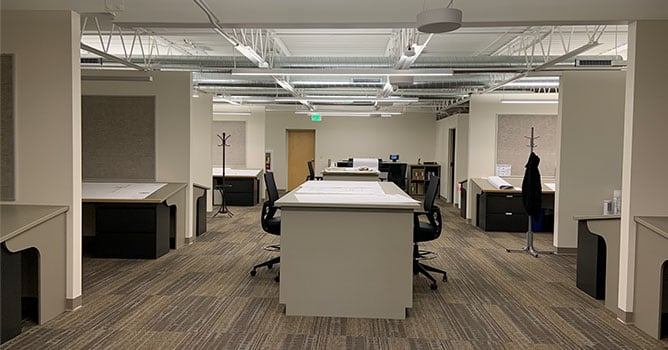 2023
Lemberg Celebrates 95 years in business and 30 years of employee ownership