The Thomas R. Perra Memorial Golf Outing is a recognized MACC Fund event that raises over $12,000 annually for the charity.
10:00 a.m. - Registration
12:30 p.m. - Shotgun Start, 4-player Scramble
5:30 p.m. - Reception & Silent Auction
6:00 p.m. - Dinner
6:30 p.m. - Awards Presentation
Collared shirt and soft spikes are required. Event to include raffles, silent auction, hole-in-one contest.
We are grateful for the generous support of our friends, family and community. With the generosity of our sponsors, we raise over $12,000 annually in support of the MACC Fund.

We invite you to join us in our efforts to fight cancer by becoming a sponsor today. Contact our event co-sponsors at RHH Foam Systems, 262-754-8088, markw@rhhfoamsystems.com or at Lemberg Electric, 262-364-0060, tscheid@lembergelectric.com.
Platinum ($800) - Includes 1 complimentary golf foursome, prominent identification in signage, event publications, website and event banners.
Gold ($500) - Includes identification in event publications, website, and event banners; recognition for event/service sponsored.
Silver ($300) - Includes recognition for event/service sponsored.
Bronze ($150) - Includes recognition for event/service sponsored
Happily accepting donations for raffle and silent auction
Download more sponsorship details.
About Thomas R. Perra
Thomas R. Perra, former Lemberg treasurer and CFO, lost a 10-year battle with cancer and is remembered at this annual golf outing for his love of golf and commitment to community. RHH Foam Systems and Lemberg are proud to support Tom's wife and family as they continue to benefit the MACC Fund.
Thank You, Sponsors!
Presenting Sponsors:
Platinum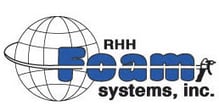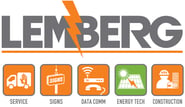 Gold



Silver
Bronze
ABC Box Company & Packaging Supplies
AON Risk Solutions
CED / Lappin Electric
Dawes Rigging & Crane Rental
Eaton Corporation
Elan Lighting, Inc.
Engineered Security Solutions, Inc.
Esta Logistix
Foam Supplies, Inc.
Hein Electric Supply Company
Life Navigators
Municipal Law & Litigation Group
Olsen Safety Equipment Corporation
Tech Electric Company, Inc.
Corey Vance
Watchfire Signs
World Wide Sign Systems
Become a sponsor - find out how here!
Hole in One Sponsor
Auction-Raffle Donors
A & B Freight Systems
Allied Insulation Supply
Brittany Ardrey, Designs by B
Cummins
Brooke Derge & Todd Rasset
Debra & Don Derge
Express Promotions (Koozie Sponsor)
Green Bay Packers
Harley-Davidson
Tom & Jennifer Hart
Heritage Printing // Cultivate Communications
Holland
L. W. Meyer
Lakeshore Electrical Sales, Inc.
Lemberg Electric Company, Inc.
Lesco Inc.
Tim and Julie Lettow
MACC Fund
Milwaukee Admirals
Mark & Heidi Mulligan
Municipal Law & Litigation Group
Todd Musolf
NECA/Bob Rayburn
Palmer Holland
Panduit
Salon Kokino
Saturn Lounge
Sunbelt Rentals
Tim & Sherry Scheid
Viking Electric
Werner Electric
Wisconsin Timber Rattlers