A Partner in Wisconsin for National Brand Signage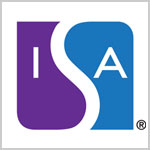 Lemberg offers our signature turnkey solutions to national customers. We take pride in our proactive project management, customer-centric care, and professional installation services. We'll make sure you are well-informed from site survey to site clean-up. You'll get a certified project manager dedicated to your sign installation – quote, permit procurement, variances and approvals, final inspection and everything in between.
We are bonded, insured and an active member of the International Sign Association. We are listed in the Sign Search Database as a local provider of installation services for national organizations.
Scheduled Maintenance to Protect Your Investment
After your signs are installed, we will help you to create a customized preventive maintenance program for the unique design, location and exposure of your sign and coordinated lighting. We can make recommendations for improvements like money and energy-saving LED retrofits.
Emergency Service, 24/7
When issues like weather affect your signs, we offer 24/7 emergency service with a team that is prepared to respond quickly and effectively with fully stocked vehicles. We'll make recommendations for preventive maintenance so you can avoid emergencies.
Meet Your Team:
We have an unparalleled team of project managers, installers and maintenance professionals certified and ready to exceed your expectations.
Project Managers:
Whether you're searching for commercial brand signage, directional or ADA signage, lighting, LED upgrades, neon replacement, or general lighting maintenance, our team of professionals will work with you to find the right solution to fit your needs.
Our project managers coordinate with engineers, architects, contractors, designers, production managers and installers to ensure the successful and timely completion of your project.
They have the breadth of experience that spans multiple industries including finance, education, technology, safety, manufacturing, retail, and healthcare.
The team has worked with national companies such as Walgreens, CVS Pharmacy, Chase Bank, Kohl's, Ascension, Target, Verizon, BMO Bank, CVS Pharmacy, Hobby Lobby and AT&T to name a few.
Installation Team:
Our installation team is equipped with high-rise capabilities and swing-stage certification. They work from a full fleet of bucket and crane trucks. They use an innovative fleet inventory management system for proactive scheduling. Our installers and crane operators are OSHA 30 certified and required to attend regular training to meet OSHA standards.
Operations and Safety:
Our full-time safety director is committed to the safety of every job site. Each site receives a rigorous safety inspection prior to installation. Our operations manager keeps projects efficient and smooth. Our licensed electricians can troubleshoot any lighting or location challenge.