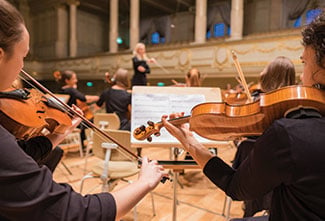 In his book, The Art of Possibility, renowned orchestral conductor Benjamin Zander shares a simple idea he calls "Leading from Any Chair." He writes:
"A leader does not need a podium; she can be sitting quietly on the edge of any chair, listening passionately and with commitment, fully prepared to take up the baton."
I believe the same is true for all of us who work in organizations. Anyone in the house can lead. We don't need special authority or a title. We don't need a certain technical expertise. Heck, we don't even need permission. We merely need the desire to engage others in moving the ball.
The real leadership question is: Will other people WANT to follow you?
Read More