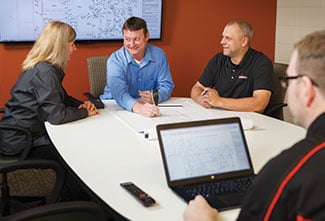 Part Two: Using Soft Skills
A well-cared for staff means a well-cared for project and that leads to a well-cared for client. There's no way around that. Getting to know my team members and clients through frequent and meaningful communication is key to keeping any job running smoothly. All too often I see project managers overlook the personal aspects of managing a people.
Employees want to know their efforts matter, that what they do is making a difference. It's the softer side of project management that plays a very big, albeit subtle, part in getting to the finish line on time and on budget. Each team member is different -- each requires something different based on rank, gender, tenure, generation and so on. Sometimes, I am a cheerleader. Other times, I am a sounding board. But always, I must be responsive to their needs. Let's take a look at some of the factors in the effectiveness of a team.
Read More