The advancement of lighting technologies over the last few years can be compared to the internet craze that swept the country in the 1990's. It's all happening with incredible speed and breadth.
Light fixtures are no longer just for lighting. Now, they serve multiple purposes at once. For example, there are color tuning fixtures that can change light levels to help behaviorally challenged students keep calm in a classroom. There are fixtures in your local grocery store that track your movement and send coupons for milk to your phone when you're standing in the dairy aisle.
Gone are the days where you selected a few parabolics, troffers, and strips. The options are endless and often overwhelming. I recommend consulting with a qualified contractor/distributor who will assist you in navigating the options and choosing a fixture that is efficient and that satisfies the design intent.
Top 3 New Lighting Concepts In the Marketplace
Here are some newly released concepts that are quickly becoming favorites.
1.

Lithonia's 6SL Speaker Downlight - This fixture is perfect for the music enthusiast that can turn on their favorite song and hear it anywhere in the house. This can be retrofitted in existing 6" cans and controlled from your smartphone. It can be paired for up to 8 units in your home.
2.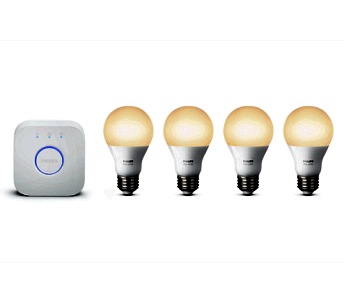 Philips Hue Lights - This product family is perfect for the individual that wants to create a smart home with lighting. With hue, you have the flexibility of controlling your lighting from anywhere in the world. You can set timers, motion sensors, and dimming all from your phone. You can also change the color to set the scene for a party or tone it down for a relaxing night.
3.

Acuity EPANL Flat Panel - Flat panels have recently come on the scene and are popping up more and more. They're sleek and a cost effective option for many applications. With a depth of about 2 inches (including the driver), you can install this fixture almost anywhere. These fixtures are rated for 60,000 hours and are dimmable.
These are just a few of my favorite new products out in the market. Do your own research before selecting fixtures for your next project because the options are endless!
---
Evan Hunt is the general manager at CED/Lappin Electric in Waukesha, WI. He has been with CED for almost 10 years and has had several leadership roles throughout the company. Before moving to Wisconsin, he spent most of his career in the Chicago market focusing on major construction and tenant improvement projects in the area.
We're happy to have Evan representing our Vendor of the Year for 2017 as one of our guest bloggers! Do you have a question on the latest technology in lighting? Ask Evan using the form below!