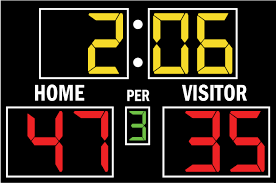 Brian Tracy, famed self-development author and speaker, once wrote: "Time management is really life management, personal management."
Productivity ultimately relies on you and me; what you do, what I do. Time management is an element of self-leadership.
In organizational life, however, it's also about the team. When you have projects and initiatives that you're responsible for, most of the time, you're responsible for some parts, and others are responsible for other parts. Right?
And so, it's not just what you and I each do as individuals – it's what the team does as well. How it interacts, how it works together, how it tracks its progress.
That's where a scoreboard comes in.
Read More