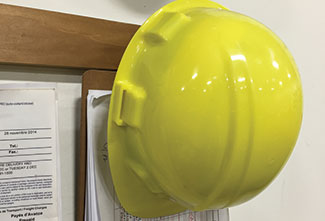 Your relationship with your hard hat should be a short one.
Throughout our 90th Anniversary year, we realize that the one thing that remains constant is change. From leadership and staff to our building and equipment, change requires us to be agile, innovative and sometimes simply compliant.That's especially true of the safety staple -- the hard hat.
Believe it or not, hard hats do expire. Just like any piece of equipment, safety equipment is consistently being upgraded as technology and materials get better. Located on the inside of your hard hat should be a manufacturer-stamped date which will be the date the hard hat was molded. Quick math tells you how long you should keep your trusty skull bucket.
Read More