Back To Projects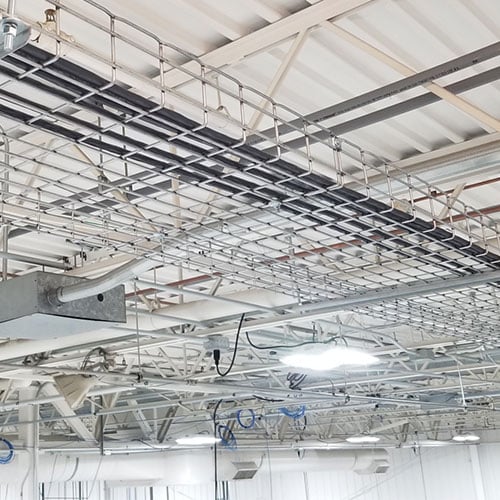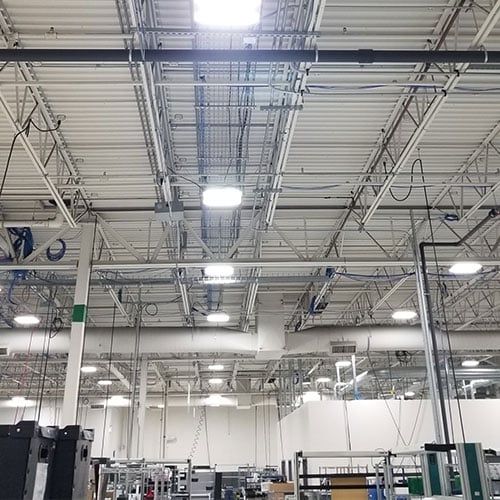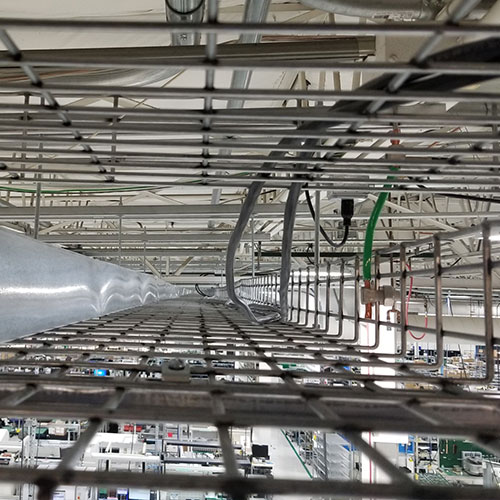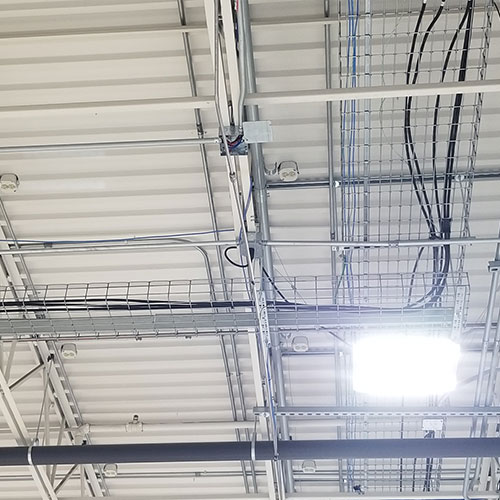 Creation Technologies
Lemberg provided electrical and data communication services during a recent expansion and remodel of Creation Technologies, an electronics manufacturer in Oak Creek, Wisconsin.
The electrical service team disconnected power from over 90 pieces of equipment that were relocated within the xx square foot plant. The team then furnished and installed approximately 600 feet of cable trays for that equipment as well as for equipment that will be installed in the future. They team provided 120V, 240V and 480V power drops to each piece of equipment and additional drops for data communications cabling.
The data communications team provided and installed data cabling to the new machine drop locations.
All the electrical work was performed without interruption to manufacturing and production. Any necessary electrical shutdowns were executed on weekends to reduce any production downtime.
Project Features
Electrical Wiring
Low Voltage Cabling
120V, 240V, 480V power drops
Details:
Location: Oak Creek, WI
Industry: Industrial/Manufacturing
Divisions: Service, Data
Project Type: Remodel/Expansion/Upgrade
Year Completed: 2021