Back To Projects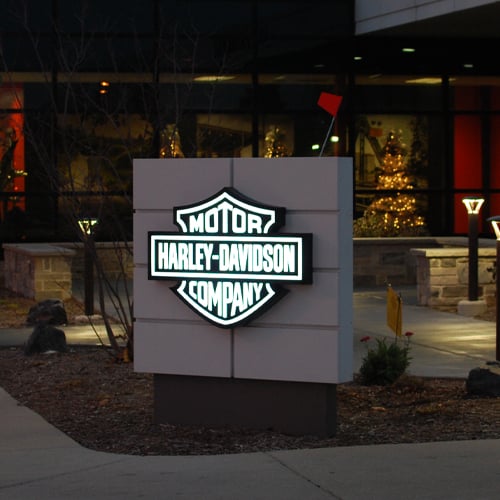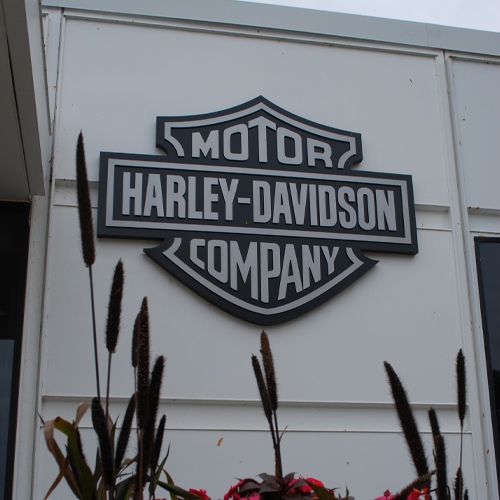 Harley Davidson
Lemberg partners with Harley-Davidson on a variety of initiatives at their Menomonee Falls Production Plant and Tour Center.
Our Signs and Lighting team manufactured and installed signage for this location, consisting of building lettering, monument signs and the historic Harley-Davidson badge logo. This was a layered fabrication application with stainless steel accent pieces.
Our Data Communications team installed a Security Camera System for the Plant and Tour Center.
The Production Plant is served regularly by our Service and Construction teams with a dedicated electrician to manage all electrical maintenance for the facility. Lemberg performs regular electrical upgrades and preventive maintenance using Infrared (IR) Scanning to help the organization avoid unplanned shutdowns due to mechanical failure.
Project Features
Custom Design
Monument Sign
Freestanding Sign
Stainless Steel Sign
LED Lighted Sign
Electrical Service
Infrared (IR) Scanning
Security Camera System
Details:
Location: Menomonee Falls, WI
Industry: Industrial/Manufacturing
Divisions: Signs, Service, Data
Project Type: Remodel/Expansion/Upgrade
Year Completed: 2015