Back To Projects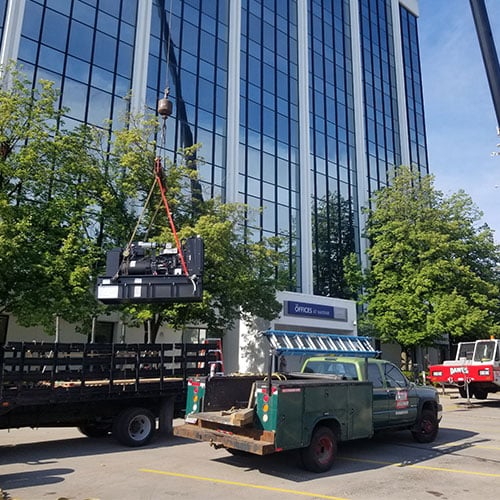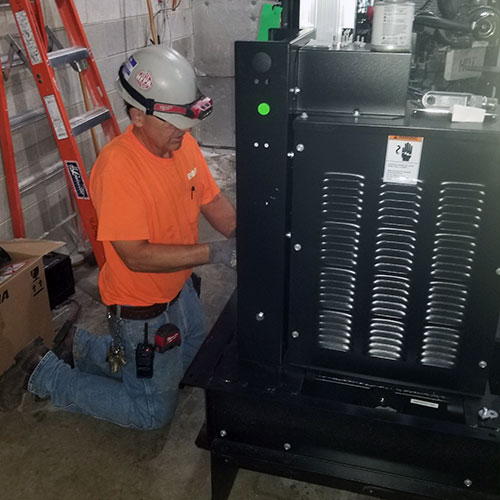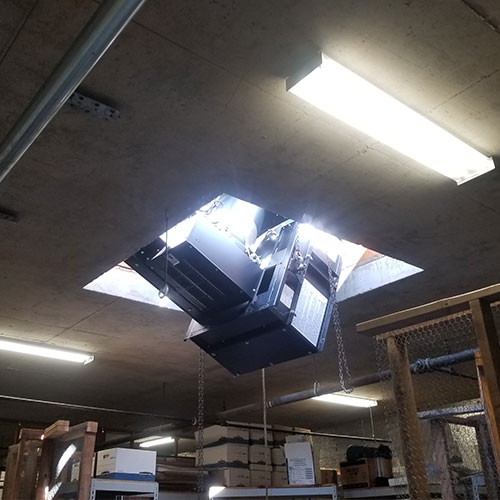 Mayfair Mall North Tower
Lemberg's electrical construction team was called to replace a rooftop generator at the top of the north office tower at Mayfair Mall.
The unit was replaced on a weekend, while the building was unoccupied to ensure safety. Lemberg coordinated all trades on the job for the installation, including crane operators, pipe fitters, and HVAC. A two-man crew began at midnight on Friday, removing and replacing the old transfer switch.
Early Saturday morning, the crane began the removal of the old generator from the rooftop. Both the old and new generators were emptied of their fuel for safety and mobility. Lemberg also managed the fueling of the new generator and the recycling of materials from the job site.
Project Features
Electrical Service
Generator, Uninterruptible Power Source (UPS)
Custom Scheduling
Recycling of Old Materials
Details:
Location: Wauwatosa, WI
Industry: Commercial
Divisions: Construction
Project Type: Remodel/Expansion/Upgrade
Year Completed: 2020