Back To Projects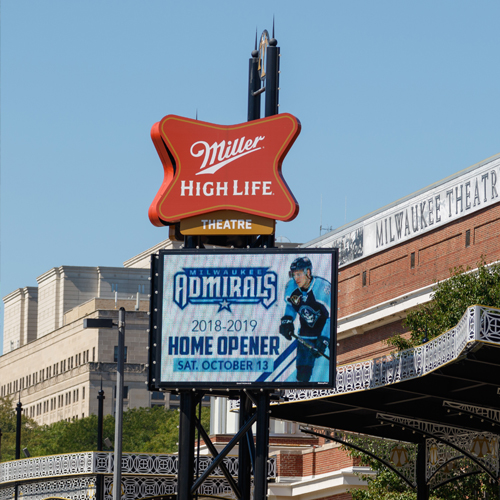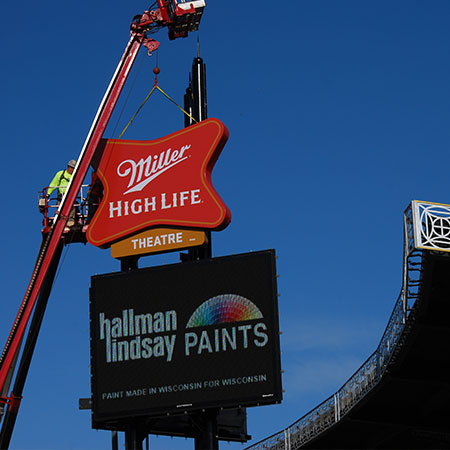 Miller High Life Theatre
The Wisconsin Center District's Milwaukee Theatre is Wisconsin's largest and most elegant theatre in the busy entertainment district of downtown Milwaukee. Lemberg provides ongoing service through several of its departments to the Wisconsin Center District.
It was determined that lighting in an underutilized areas of the Theater was causing unnecessary utility costs. Lemberg Service electricians evaluated the current fixtures and calculated the energy output based on the current use. It was determined that a total of 76 light fixtures were originally wired to be operating non-stop. The team recommended a new wireless lighting control system and fixtures with motion sensors that did not require penetration of the historic building's walls and ceilings. The new system allowed the theatre's maintenance staff to monitor and control energy output based on occupancy. The theatre now saves an estimated $4,897 annually.
Our Signs and Lighting team recently installed new sponsor brand signage on this iconic landmark building.
Project Features
Wireless Lighting Controls
Occupancy Sensors
Energy Efficiency
Digital Electronic Message Center (EMC)
High Density, Urban Location
Freestanding Sign
Pylon Sign
Details:
Location: Milwaukee, WI
Industry: Arts/Entertainment
Divisions: Signs, Service, EnTech
Project Type: Remodel/Expansion/Upgrade
Year Completed: 2018