Back To Projects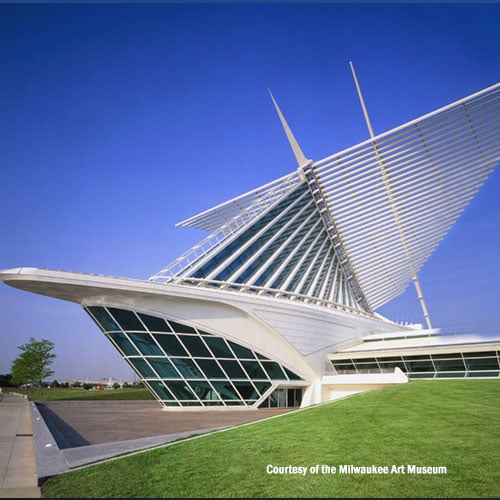 Milwaukee Art Museum
Renovations and expansion to the Milwaukee Art Museum necessitated installation of low voltage, IP security camera around the building periphery and wireless cabling throughout new expansion. Additionally, the main location had to be digitally connected with a satellite location nearby. Lemberg assisted the MAM with its cabling needs and devised a "line of sight" outdoor wireless network to connect the satellite location.
This unconventional solution was created by MAM and implemented by Lemberg's Data Communication team. It provided a seamless and affordable connection for the expanded MAM campus and equipped the original location with adequate security around the periphery of the building.
Lemberg electricians also provided special gallery lighting to improve the viewing experience.
Project Features
Low Voltage Access Cabling
IP Security Camera System
Line-of-Sight Outdoor Wireless Network
WiFi
Lighting
Details:
Location: Milwaukee, WI
Industry: Institutional/Education
Divisions: Data, Service
Project Type: Remodel/Expansion/Upgrade
Year Completed: 2018