Back To Projects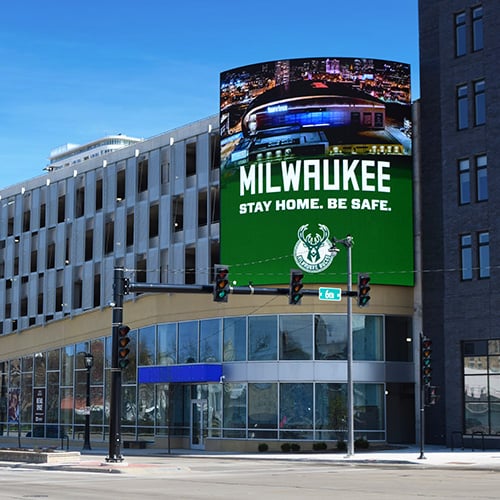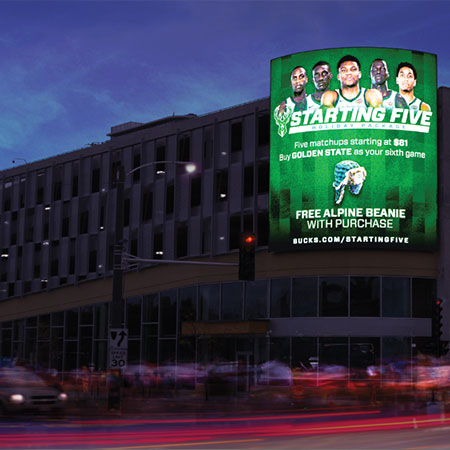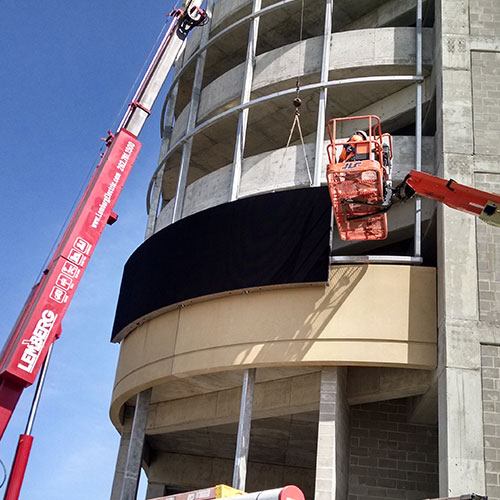 Milwaukee Bucks Parking Structure & EMC
Lemberg was awarded the electrical construction of this secured, 1200-car parking facility that serves the downtown Milwaukee and is located on the corner of 6th and McKinley streets in the "Deer District," home to the Milwaukee Bucks professional basketball team. The project included lighting throughout the multilevel garage, lighting controls, card access, electric vehicle (EV) charging station electrical service, and fire alarm systems.
Lemberg's Signs and Lighting team was awarded the installation of a multi-pane Electronic Message Center (EMC) unit on the curved surface of the a new parking garage which served a busy downtown entertainment district in Milwaukee. The EMC faces a busy intersection and is highly visible allowing the customer an easy marketing tool that can handle dynamic messaging and visuals.
The team also installed the "Fear the Deer" photo-opportunity sign in the plaza outside the main entrances of the Fiserv Forum.
Project Features
Digital Electronic Message Center (EMC)
High Density, Urban Location
Custom Design
Lighting
Lighting controls
Fire alarm
Card access
Electric Vehicle (EV) Charging Station Service
Details:
Location: Milwaukee, WI
Industry: Arts/Entertainment
Divisions: Signs, Construction, EnTech
Project Type: New Construction
Year Completed: 2018