Back To Projects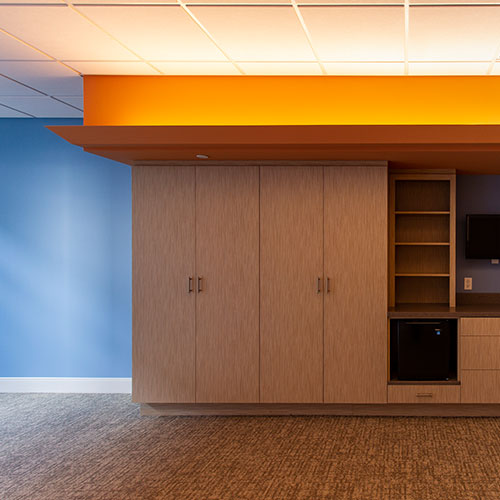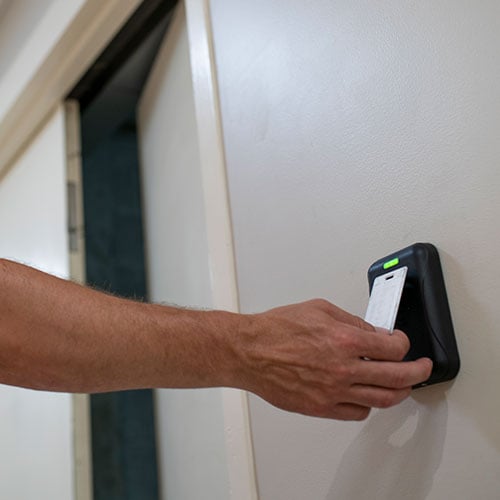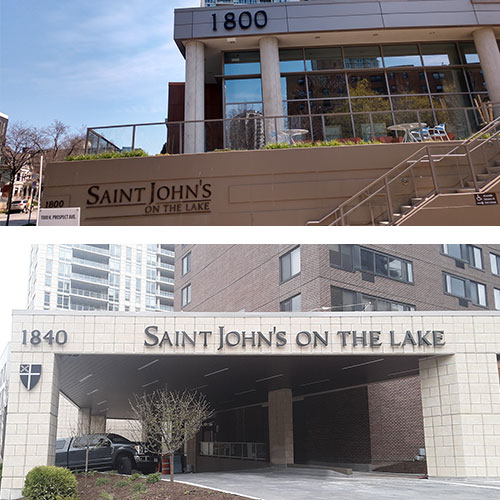 Saint John's On The Lake
Lemberg is an ongoing electrical service provider for Saint John's on the Lake, a local independent community-based residential facility and assisted living center located in downtown Milwaukee. Lemberg provides electrical and data communications services, which include electrical wiring for new construction, electrical service, repair and preventive maintenance, low voltage wiring for data communications, life safety and building security.
Lemberg recently provided electrical construction, data and sign services for a new 22-story residential tower of 79 independent apartments. This expansion added residential living units, assisted living units, skilled care and memory support suites as well as three levels of underground parking for residents, an outdoor terrace, a salon, clinic, therapy and other health and wellness spaces. It replaced an existing health services building. The original ten-story central tower was also remodeled to include a new dining area, village meeting room, media center, several activity areas and a thrift shop in the lower level.
Lemberg provided the electrical construction for these projects utilizing the Trimble Total Station GPS unit, Building Information Modeling (BIM) and Agile Construction® project management. These help keep projects like this on schedule and uncluttered by uncovering opportunities for prefabrication and on-demand materials delivery; and allowing teams to quickly adjust to changing jobsite circumstances. Prefabrication of feeders, independent living room kits, and pre-built panel walls was provided.
Lemberg's Data Communication team provided the low voltage wiring and components for communications, WIFI, life safety, nurse call, security cameras and door access.
Signs and Lighting provided channel lettering and brand signage for the entries at Saint John's On The Lake.
Project Features
Electrical Construction and Service
Trimble Total Station GPS
Building Information Modeling (BIM) / REVIT
Agile Construction® Project Management
Prefabrication (prefab)
On-Demand Supply Delivery
Preventive Maintenance
Low Voltage
Door Access
Nurse Call
Security Cameras
Channel Letters
Details:
Location: Milwaukee, WI
Industry: Multitenant Residential
Divisions: Construction, Data, Service
Project Type: New Construction
Year Completed: 2021