Back To Projects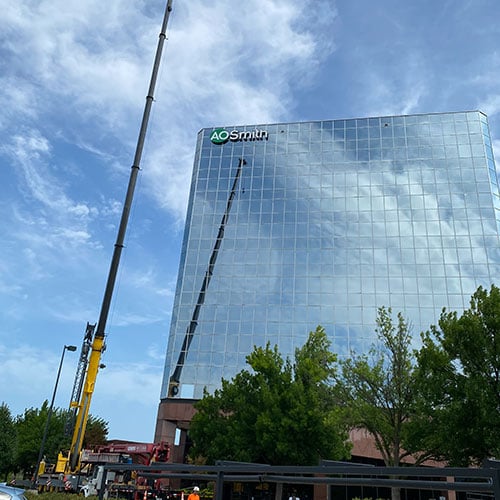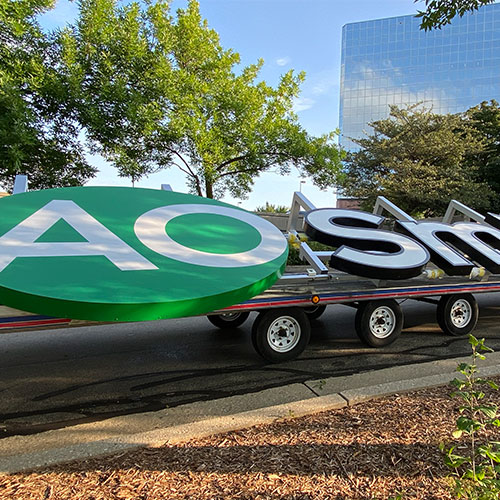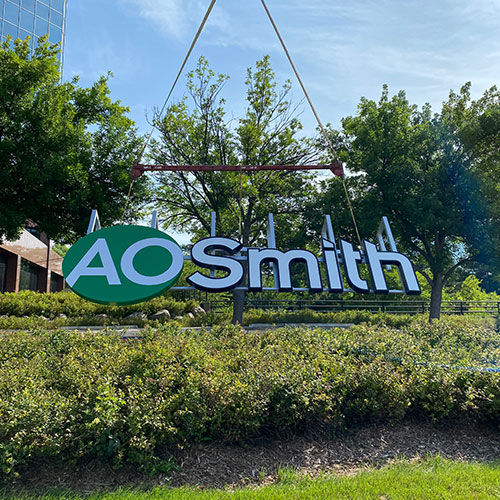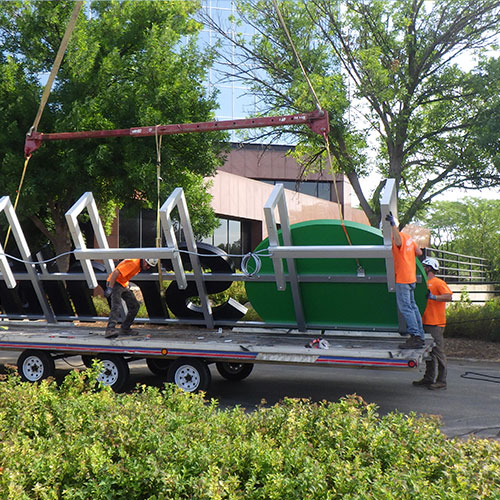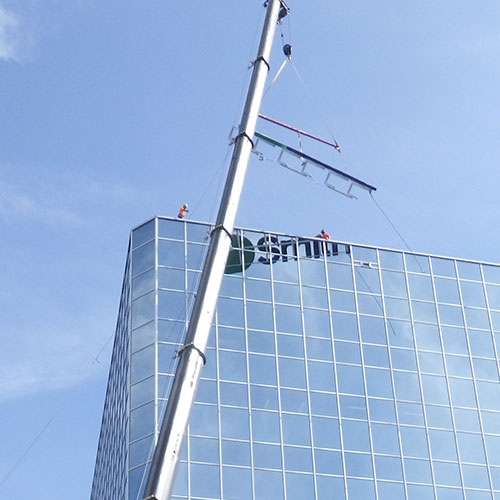 A.O. Smith
A.O. Smith is a global manufacturer of residential and commercial water heaters and boilers. Lemberg Signs and Lighting was contracted to brand their world headquarters located in the One Park Plaza building on the north side of Milwaukee, Wisconsin.
The One Park Plaza building is twin to the Two Park Plaza building, which sits just across the parking lot to the east. Both buildings are multitenant units with 12 stories enveloped in glass. Lemberg's signs team had previously installed signage of a similar type for another organization on the Two Park Plaza building, so they had a proven approach to the challenging building surface.
The team was responsible for installing branded channel letter signage near the top of the One Park Plaza building for A.O. Smith so that it would be visible by motor traffic exiting the I-45 thoroughfare onto Good Hope Road. To do this, they created a unique "shepard's hook" styled mounting system. This system makes the 7-foot-tall channel letters appear to float away from the building. The hooks were professionally engineered to ensure the sign would be structurally sound for years to come and painted so they would blend in with the building.
The effect is a stunning representation for the A.O. Smith brand.
Project Features
Channel Letters
Building Mounted Signs
Details:
Location: Milwaukee, WI
Industry: Industrial/Manufacturing
Divisions: Signs
Project Type: Remodel/Expansion/Upgrade
Year Completed: 2021