Back To Projects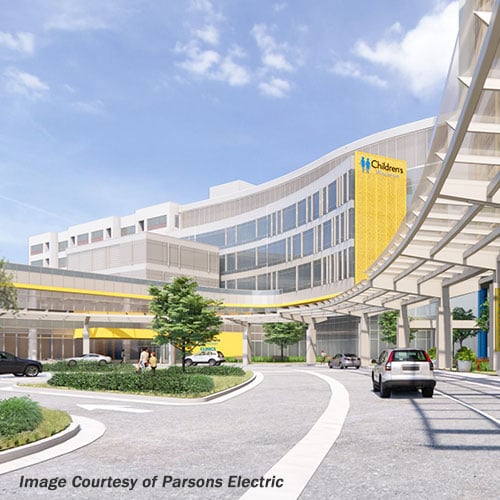 Children's Hospital
Lemberg's electrical construction and data communications teams are providing their expertise for this 161,000 sq. ft. addition to the existing Children's Hospital complex in Milwaukee.
This is a design-assist project with integrated project delivery, which includes the electrical wiring and data systems for main distribution, a uninterrupted power source (UPS) system, over 40 treatment rooms, two trauma rooms, a CT scanning room, two X-ray rooms and a pharmacy. The building will operate as a level 1 trauma center supported by surgical services on a single floor to improve the patient and family experience.
Follow the progress of this project live.
Project Features:
Electrical Wiring
Main Tie, Main Switchgear Lineups
Prefabrication
Trimble
Uninterrupted Power Source (UPS)
Network Data Cabling
Nurse Call
Building Security, Door Access
Design-Assist
Details:
Location: Milwaukee, WI
Industry: Healthcare
Divisions: Construction, Data
Project Type: New Construction
Year Completed: 2023