Back To Projects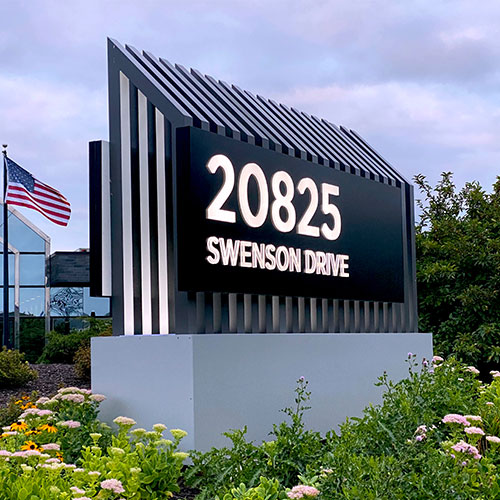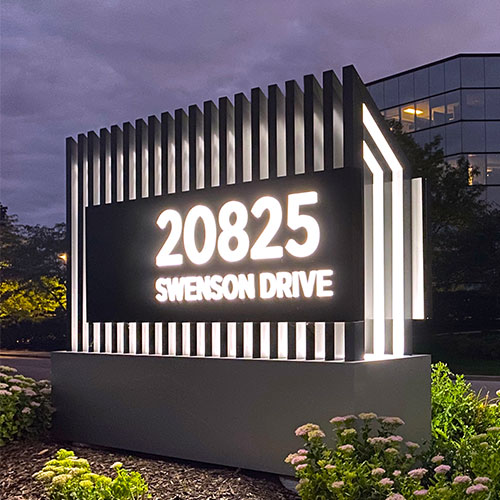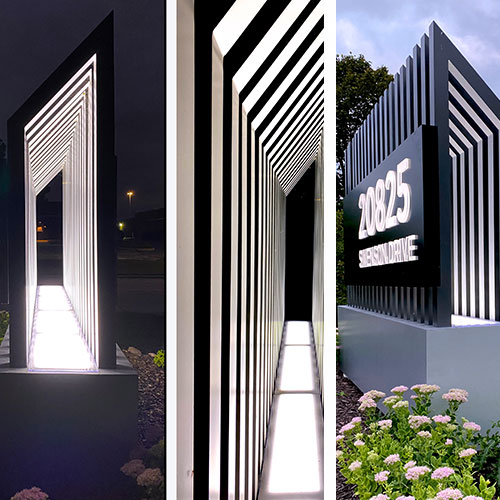 Colliers, Swenson Drive
Lemberg Signs and Lighting provided multiple customized designs for several Colliers properties in Waukesha along Swenson Drive. The team was brought in by the Lemberg Service department, which has an established relationship with the property solutions group. The owners of Colliers were looking for unique signs to replace failing signage on the properties.
Several monument design options and lighting colors were provided. The final design took inspiration from a feature on the building architecture, a triangular gable. White LED lighting created a powerful final appearance. The new signage is visible at 20825, 20935 and 20975 Swenson Drive in Waukesha, Wisconsin.
The design was created by Lemberg Sign Designer Eric Bailey and won 2nd place in the Monument category in the Wisconsin Sign Association's 2022 Sign Design Contest. Several signs were created for the property using the design. The signs, measuring 10'x7'x3', are fabricated from 3x3" aluminum tubes lit from the top of the base by LED lighting.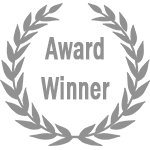 Project Features
Award - Winning Sign Design

Monument Signs

Design Build

LED Lighting
Details:
Location: Waukesha, WI
Industry: Commercial
Divisions: Signs
Project Type: Remodel/Expansion/Upgrade
Year Completed: 2022