Back To Projects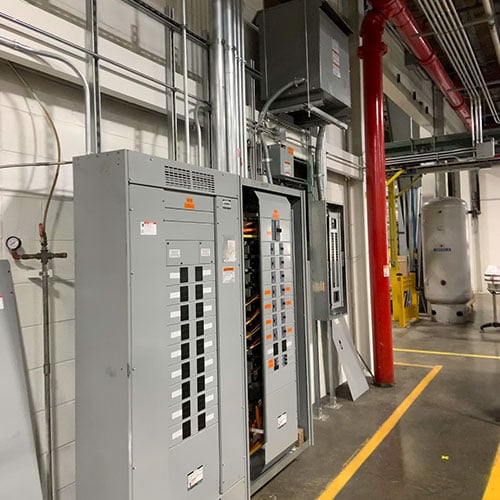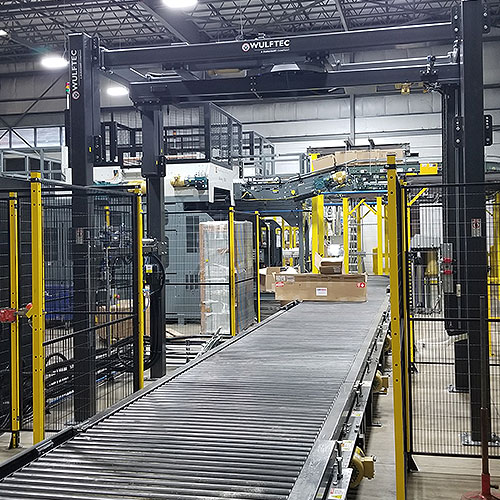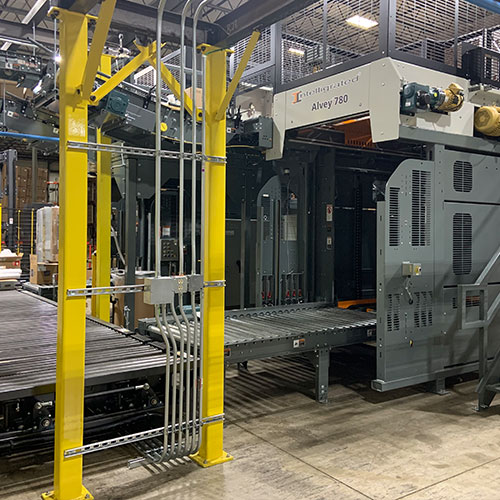 Highline
Lemberg's Electrical Service team installed a 600-amp distribution panel with transformers and branch circuitry for a new dual automated palletizer conveyor line at Highline Warren, a North-American distributor of automotive chemicals and products located in Milwaukee, Wisconsin.
The team upgraded tank farm capabilities and enhanced plant safety features, including a new plant-wide fire alarm system. Brighter, energy-efficient LED lighting was installed in production areas to enhance safety and productivity. LED lighting is known to improve productivity, enhance mood, and provide a safer environment for employees. Additional LED lighting is being installed in several other production and non-production areas, as well as to the exterior of the building.
New documentation for electrical systems were provided to engineers in order to create viable upgrade plans.
Project Features:
Electrical Wiring
Electrical Distribution Panel
Transformers
Branch Circuitry
LED Lighting
Fire Alarm
Details:
Location: Milwaukee, WI
Industry: Industrial/Manufacturing
Divisions: Service
Project Type: Remodel/Expansion/Upgrade
Year Completed: 2021