Back To Projects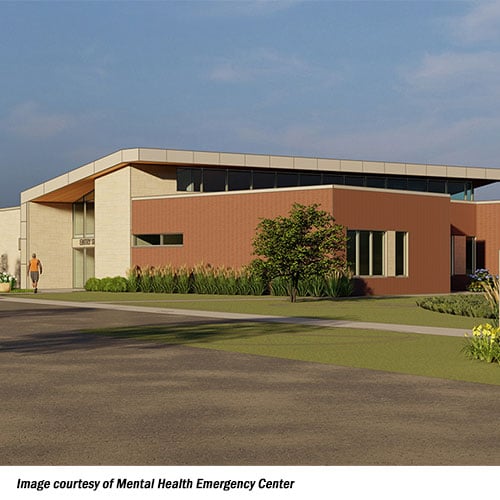 Mental Health Emergency Facility
The Lemberg Electrical Construction team provided services for the new Mental Health Emergency Center for adults and children experiencing a mental health crisis. The Center is a new construction and the collaborative effort of area health systems and Milwaukee County. The facility serves as a model for emergency centers nationwide.
Included in the scope of work are electrical wiring and service for the facility and emergency impatient care areas and intake areas including normal power, critical power as well as power for life safety, equipment, fire alarm and more. The team also installed the wiring for fire alarm system throughout the facility.
The Lemberg Data Communication team provided the low voltage cabling infrastructure for the data and security systems, which included cameras and building access. They also installed the nurse call system for the Center.
Project Features:
Electrical wiring
Electrical service
LED lighting
Fire Alarm
Nurse Call
Low Voltage Data
Security
Details:
Location: Milwaukee, WI
Industry: Healthcare
Divisions: Construction, Data
Project Type: New Construction
Year Completed: 2022