Back To Projects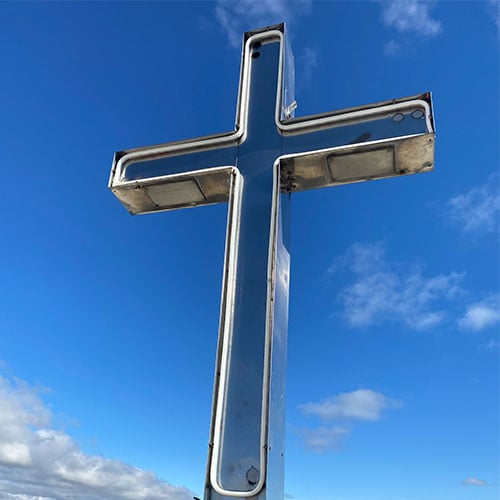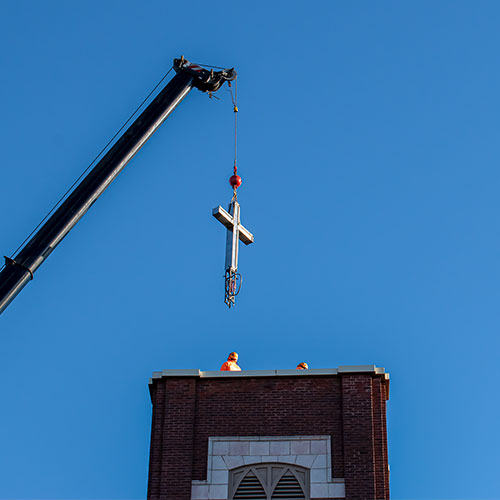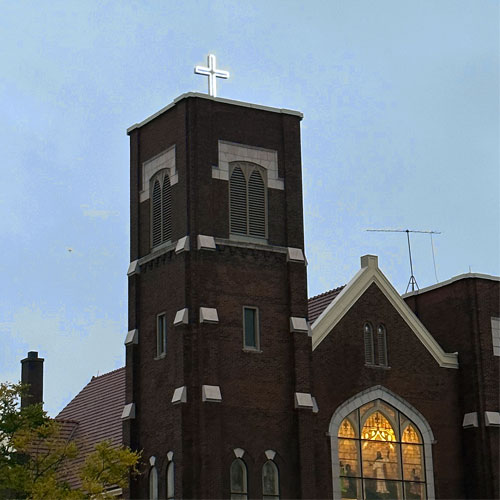 St. Paul's Lutheran Church
When a hail storm damaged a legacy neon cross atop St. Paul's Lutheran Church bell tower in Oconomowoc, Lemberg's Signs and Lighting team managed the repairs and offered the church management a brighter, longer lasting and easier to maintain option.
Atop St. Paul's bell tower stood a neon sign in the shape of a cross that was donated to the church by its members back in the 1940's. A recent hail storm damaged the original housing and the neon tubing. As a studier replacement, Lemberg's team recommended the Sloan Flexibrite LED lighting. The Sloan product mimics neon and has a rubber coating, which will protect the lighting from the harsh weather common in Wisconsin.
The damaged sign was brought to Lemberg's prefabrication department, where the housing was repaired. The old neon tubing was removed and replaced with the LED lighting. The cross will now have brighter illumination and use less energy with the LED lights. Because LED lights are long-lasting, the church staff will save time, energy and money on future replacements. Given the sign's position, this is a convenience that may be priceless.
Project Features
Neon / Neon Replacement
LED Lighting
High Rise / High Density
Sign Repair
Details:
Location: Oconomowoc, WI
Industry: Institutional/Education
Divisions: Signs
Project Type: Service-Maintenance
Year Completed: 2022