7 Key Data Communications Planning Considerations for New Construction, Remodeling or Expansion Projects
Use this worksheet as a guide in planning your next data communications new construction, remodeling, or expansion project.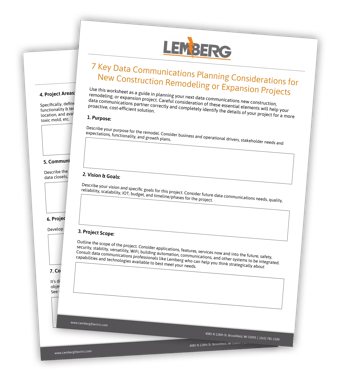 The worksheet covers 7 key considerations to plan with:
Purpose
Vision/Goals
Project Scope
Project Area
Communications Room(s)
Project Schedule
Conceptual Budgeting
Careful consideration of these essential elements will help your data communications partner correctly and completely identify the details of your project for a more proactive, cost-efficient solution.
Fill out form to download worksheet.