Back To Projects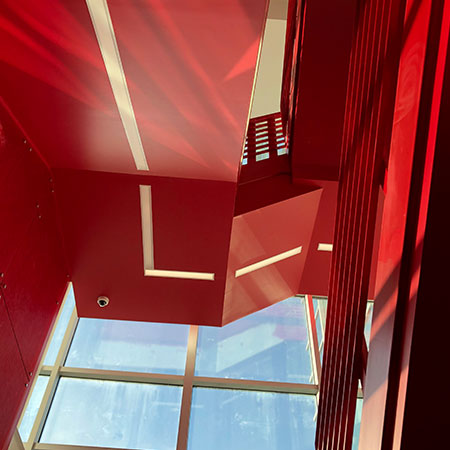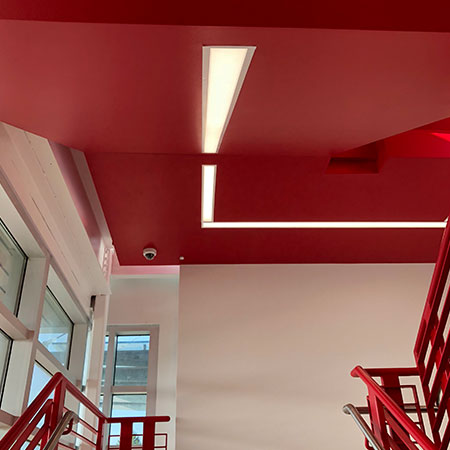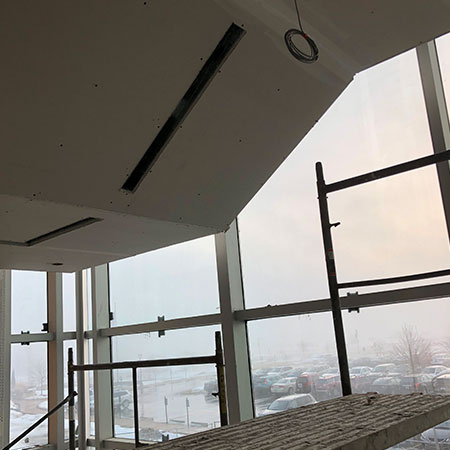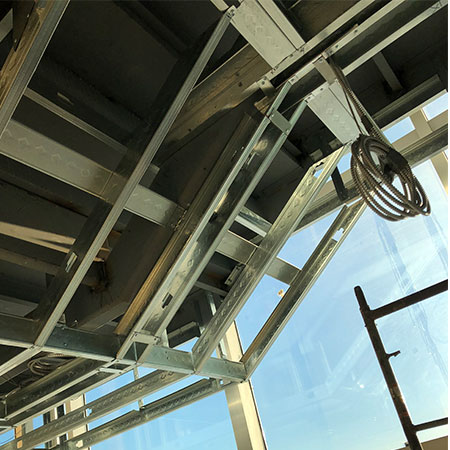 Concordia University
Lemberg provides ongoing electrical construction and electrical service to Concordia University, including high voltage terminations. Lemberg is certified in high, medium, and low-voltage wiring.
In 2019, Lemberg's electrical construction team worked to bring a unique lighting solution to the Concordia's new academic building to house the growing school of business and related departments. The project included new classrooms, faculty offices and student support services. The building has two glass stairwells designed by architects to have continuous linear lighting from ground level to the third floor. The fixtures chosen were custom made to fit the design. The electrical work was completed and wooden templates were created to reserve space in the drywall. Once the drywall was completed, electricians could install the fixtures quickly and easily.
In 2022, Lemberg's electrical construction team provided electrical services for the campus Physical and Occupational Therapy remodel that provides simulation rooms with bed headwalls for students to practice in simulated "real life" settings.
Project Features
Custom Lighting
Electrical Construction
Electrical Service
High Voltage Terminations
Details:
Location: Mequon, WI
Industry: Institutional/Education
Divisions: Construction, Service
Project Type: Service-Maintenance