Large construction projects can be tricky to estimate. The sheer volume of detail can create the perfect storm for overlooking things that should be obvious on the outset. To avoid an inaccurate estimate, our construction division uses a simple but effective tool.
"We use information from past successes to create a more accurate conceptual budget, giving the owner a better sense for the actual scope of the project," says Lemberg's Vice President for Construction Pat Antkowski.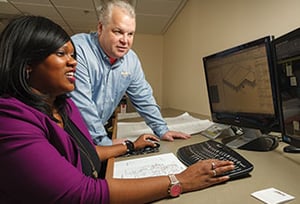 That might seem way too simple, maybe even obvious, but it's also incredibly accurate.
Sometimes, the team needs to present conceptual budgets several times at key junctures in planning a project. This might be as the project changes in architecture or as different services are integrated. As the estimation process progresses through the planning stages, the budget gets whittled from vague concepts to actual numbers. For some customers and owners, this can mean multiple conceptual budgets before settling in on a contractual estimate.
Therein lies the difference between budgets and estimates. Where the budget is a guidepost for planning, the estimate provides the framework for a contract.
Accuracy Based on Experience
To make budgeting as accurate as possible, Lemberg's electrical construction team gathers information from similar successfully completed projects going back as far as ten years. They adjust for pricing increases and technology advancement and pull real details and real data from real projects – right down to the fixtures.
"We find it helps everyone, including the customer, visualize the project more fully. It produces a more accurate hard estimate, cuts down on estimating time and improves the overall process," said Antkowski. "Creating a project budget based on past successes is just smart."
"Creating a project budget based on past successes is just smart."
-- P. Antkowski
According to Antkowski, it is critical to the success of any project to anticipate costs and be very transparent about the real costs of modifications. When consideration is given to the contractor who can prove not only the success of past projects but also the accuracy of their budget, it makes sense to take the extra steps on the front end, setting the precedent for keeping everyone informed.
"We consider budgeting to be part of our overall customer service," said Antkowski. "It is enhanced by the collective years of experience our teams have in the industry."
From project managers to field electricians, that experience shows. When there's changes in the field, the teams can adjust accordingly and keep the impact on the project to a minimum. When the teams can use past experience to anticipate possible changes, the budgets and estimates can be more accurate.
---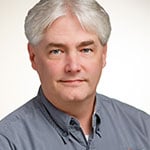 Pat Antkowski is Vice President for Construction at Lemberg. He and his team offer comprehensive electrical construction services including design-build, BIM and CAD services as well as full access to all of Lemberg's divisions – electrical construction, service, energy technologies, data communications, and signs. Get more information on Lemberg's Electrical Construction Services.