Building Automation Systems (BAS) Installation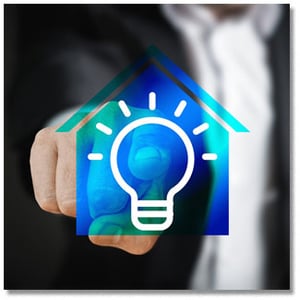 Wisconsin businesses rely on our installation expertise to make commercial and industrial building spaces safe, comfortable, and more efficient.
With our combined electrical and BAS system installation capabilities we are ideally suited to bridge the gap between all trades and disciplines. In this rapidly changing industry, we are often the first choice of building management systems companies such as Johnson Controls, Trane, Automated Logic, and Siemens to create present-day efficiencies without sacrificing future economic benefits and capabilities.
For many of our customers, increasing efficiencies through improved management of equipment or human capital is of paramount importance in their overall BAS game plan. So too is safety and security. They all fit together to make your building, and business, as smart, operational, productive, and secure as possible.
Lemberg's BAS Installation Know-How
A building automation system solution isn't effective without knowing precisely where to mount the sensors, actuators, and devices to track and control systems such as HVAC, lighting, hot and chill water, and shade control, to name a few. Our team leverages their combined 40 years of diversified experience in electrical, low voltage cabling, and BAS to orchestrate enhanced, smart building installation projects for schools, hospitals, and high-end office buildings.
When it comes right down to it, BAS can be a multi-faceted and sophisticated solution that can leave you confused about which BAS options to consider when upgrading your facilities or for expansion and remodel projects.
We understand this challenge and how we can help you meet it.
Building Automation System Solutions
The controls, components, and features of your smart building system can vary based on your strategic goals, needs, and budget. The following is an example of systems that can be integrated:
Fire Alarm
Area of Rescue
Code Blue Call Boxes
Lighting Controls
Audio Systems: A/V, Paging, Sound Masking, Background Music
Surveillance and Security Camera Systems
Alarm Monitoring
Door Access Controls
HVAC Systems & Functionality
Shade Controls
BAS Controls Systems We Service:
Here are some of the major controls and systems we have experience installing and servicing:
HVAC/Building Automation Systems (BAS)
Direct Digital & Process
Control Centers
Safety & Security Controls
Surgery & Medical Monitoring Controls
IT Data Center
Building Automation Systems Industry Experience
Our data communications team has consulting and installation experience in the following industries throughout southeast Wisconsin:
Industrial/Manufacturing
Commercial
Healthcare/Pharmaceutical/Medical
Educational
IT/Data Centers
Getting Started: What's Under Your BAS Umbrella?
An initial consultation will help determine which capabilities are crucial for you today, along with the best match in a controls manufacturer or master systems integrator company. We will also explore future needs with forward-thinking insights on emerging technologies and capabilities for a smart building network.
Begin the process now by exploring the resources listed below, or call us at (262) 781-1500. You may also use our Request a Quote page to get started.
Data Communications and BAS Planning Resources: