Custom signs and lighting for your business.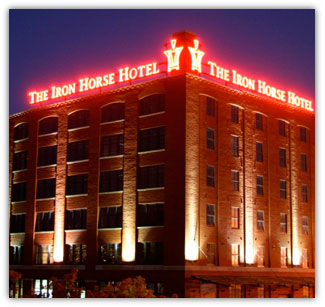 What's more important to your business: visibility or brand recognition? The answer is both.
Your outdoor business signs are powerful tools for both visibility and brand recognition, no matter what your business. A strong, visible and recognizable brand fosters confidence and trust for your company. As the awareness of your brand increases, revenue increases.
Our experienced designers, engineers and installation experts offer customized, creative business signs that help you make that lasting impression.
Our award-winning design team works hard for your brand.
Our award-winning designers will help you create that distinct brand. We'll will work with your existing logo or brand or help you create something new.
Electric signs
Architectural signs
Channel letters
Specializing in both illuminated and non-illuminated business signs, our team of professionals can lead your project with turnkey service in concept design, manufacturing, installation and maintenance. Our sign division team of knowledgeable designers, project managers, and skilled sign service representatives takes a consultative approach. Our certified rappelling sign installers will tackle even the highest signs.
We provide complete installation drawings, which include the details necessary to obtain permits, fabricate according to site specifications, coordinate the electrical services and make final connection through our electrical division.
A list of services you get from our signs and lighting team.
We want to be your business sign company in Milwaukee. At Lemberg, we'll exceed your expectations in helping you create your brand so that you can focus on living it. Our turnkey approach a full list of services at your disposal, including:
Site survey
Custom, creative business sign design
Permit procurement
Sign manufacturing
LED retrofitting
Installation
Electrical service and final connection
Sign maintenance
Labor and material warranty programs
24-hour, fast sign emergency service
Unmatched installation safety measures
For additional information on our sign making services, contact our sign design and sales representatives at home offices in Milwaukee at 262-781-1500 or complete a information request form online.
Lemberg, a full-service Milwaukee sign, electric and data communications company, proudly serving Wisconsin. Let our sign and lighting team be your Milwaukee sign company.